Unlock document.
This document is partially blurred.
Unlock all pages and 1 million more documents.
Get Access Chapter 7
–
Case Study Questions
This activity contains 2 questions.
Disaster Preparedness
A year ago you took the position as director of school nursing for a city health
department. The school nurses provide services to 20 schools ranging from elementary
through high school. You live in a community located in a state that has frequent
tornados. It is now December, and you have been asked to attend a city council meeting
along with other stakeholders to discuss emergency preparedness. A nearby city
experienced a major tornado last summer. A representative from that community shares
their experiences at the city council meeting with an assessment of what took place. The
council concludes with a charge that all key areas of the community must get prepared.
You leave the meeting overwhelmed. You were sitting next to the director of nursing
from the only local hospital who felt the same way you did. You both agree to work
together and mentor each other as you develop your plans. Describe how you will
approach this planning. Identify the stakeholders and resources you might use to help you
with the planning process.
1.
What might be included in the plan when it is completed, and how will the plan be
implemented?
2.
When you meet with your colleague from acute care, how might your plan differ from his
or her plan?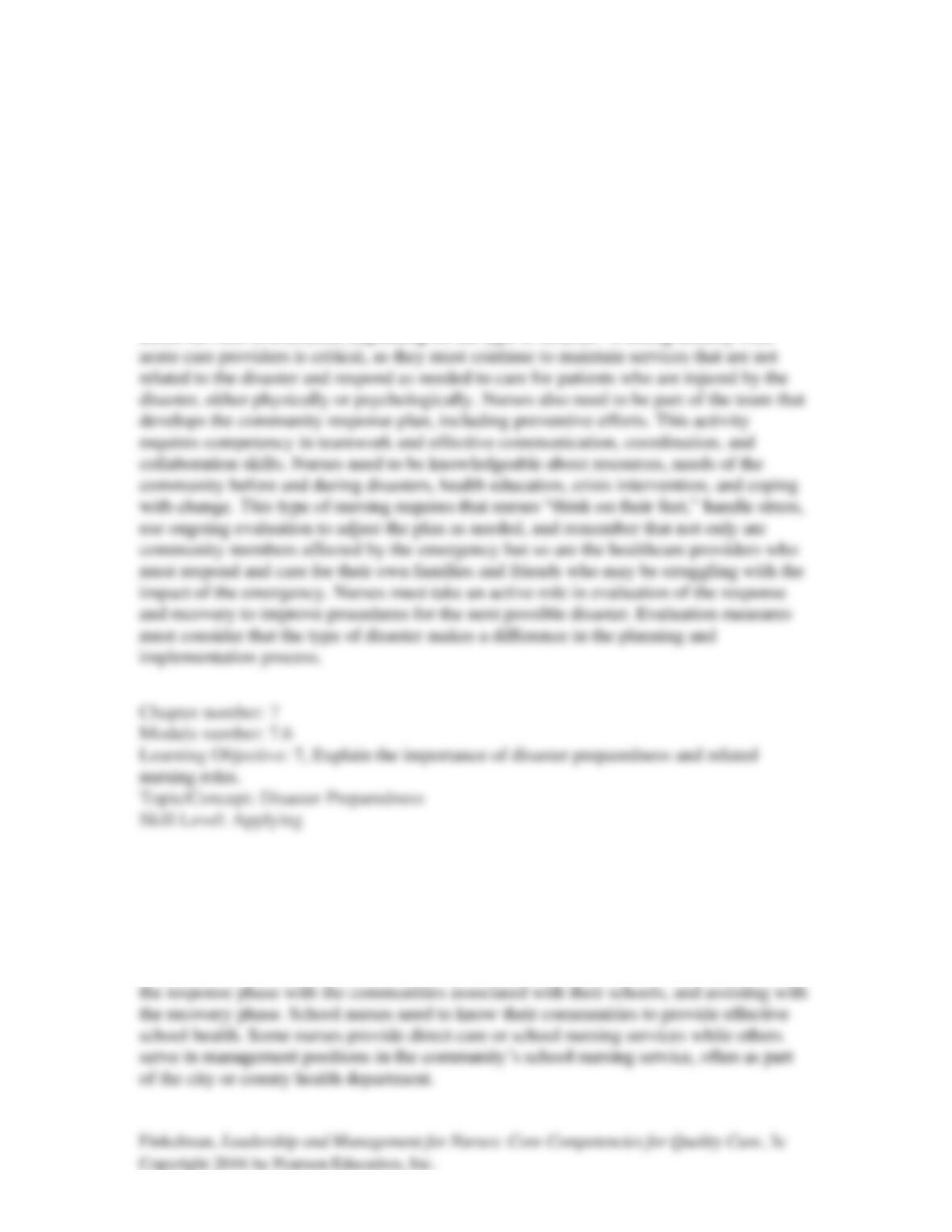 Chapter 7
–
ANSWER KEY Case Study Questions
This case study has 2 questions.
1.
[Answers may vary]
Emergency preparedness requires an interprofessional team. Nurses need to be involved
in two major ways. Community or public health nurses, nurses who work in emergency
services, home health nurses, school nurses, and other direct sites may have to provide
direct services in a disaster, depending on the type of disaster. Working directly with
2.
[Answers may vary]
School nurses need to be involved in disaster preparedness planning, as they can be very
helpful in identifying family issues, getting information out to families, assisting during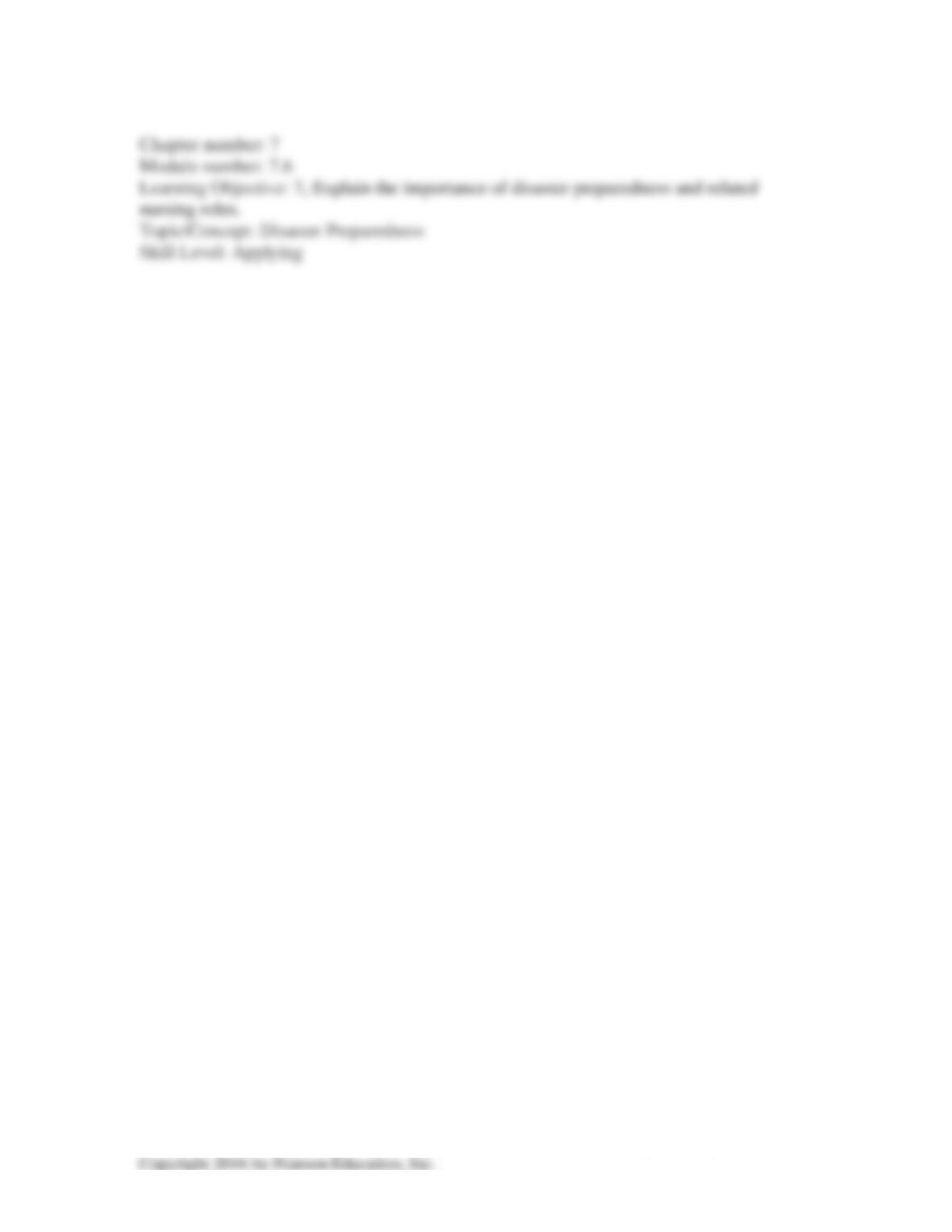 Finkelman,
Leadership and Management for Nurses: Core Competencies for Quality Care, 3

e