Unlock document.
This document is partially blurred.
Unlock all pages and 1 million more documents.
Get Access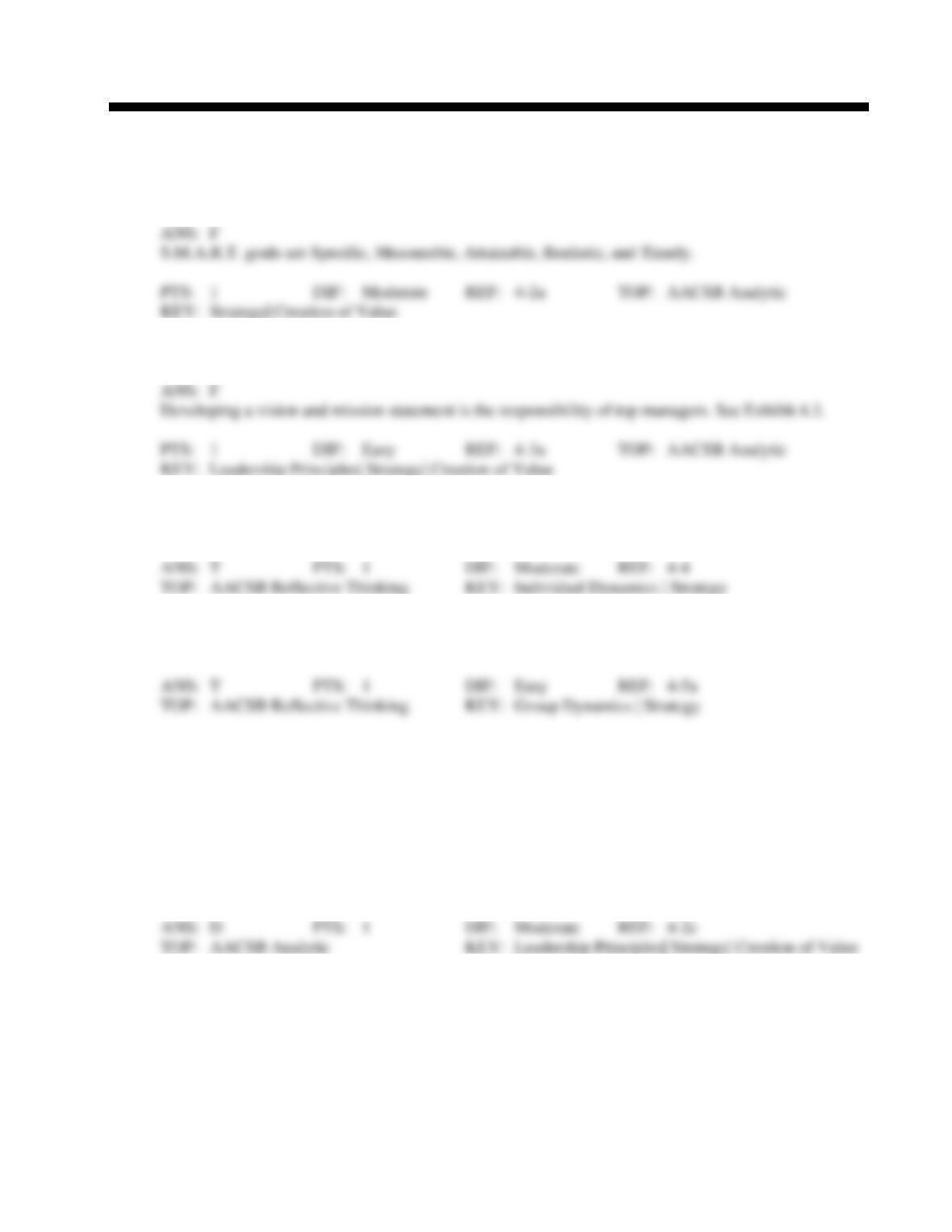 Course Pre-Assessment CH 04
Williams Effective Management 6e
1.
S.M.A.R.T.

goals are Specific, Meaningful, Active, Reachable, and Timely.
2.
Developing a vision and mission statement is the sole responsibility of middle managemen

t.
3.
The process of rational decision making emphasizes the use of systematic procedures to arrive at
optimal solutions. The process of decision making does not.
4.
Groupthink is more likely to occur in a highly cohesive group that is insulated from others and has no
established procedure for systematically defining problems and exploring alternatives.
1.
A(n) ____ lists the specific steps, people, resources, and time period for accomplishing a goal.
2.
____ is responsible for developing strategic plans that make clear how the company will serve
customers and position itself against competitors in the next two to five years.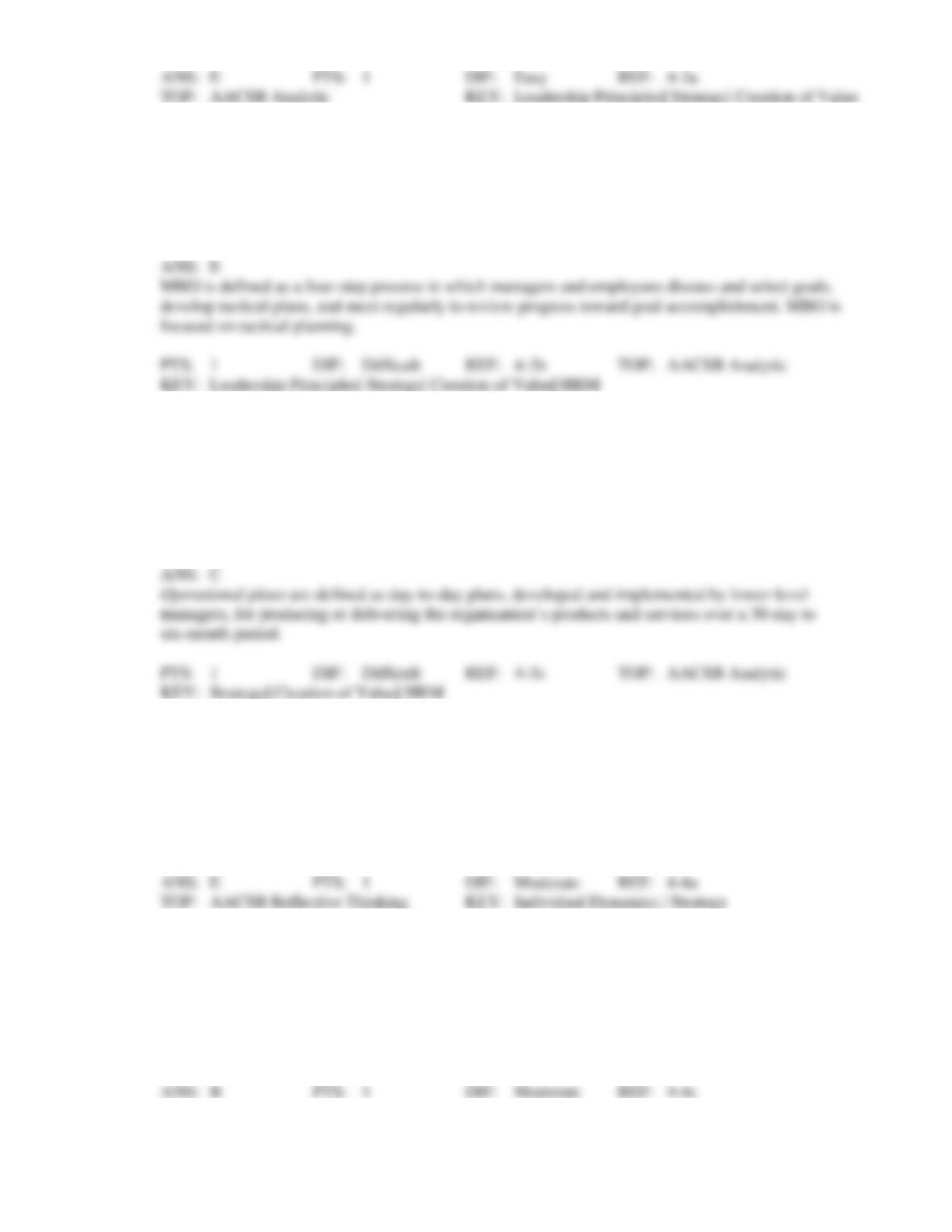 3.
When done correctly, management by objectives (MBO) is an extremely effective method for:
developing policies and procedures
broadening the span of transformation
4.
____ plans direct the behavior, efforts, and priorities of operative employees for periods ranging from
one to six months.
5.
A ____ exists when there is a gap between a desired state

--

what managers want

--

and an existing
state--the situation that the managers are facing.
6.
One method of weighing decision criteria uses ____, which is a process where each decision is
compared directly to every other criterion.
comparative ranking scales 7.
____ occurs when managers choose an alternative that is good enough, rather than the best possible
alternative.
8.
Which of the following steps in the decision-making process can be done better by groups than by
individuals?
defining the problem and generating alternatives
creating cohesive solutions to organization problems as a whole
creating weighted alternatives and coping with bounded rationality
dealing with the problems associated with bounded rationality
evaluating how optimal the solution to the problem is and comparing it to other courses of
action