Unlock document.
This document is partially blurred.
Unlock all pages and 1 million more documents.
Get Access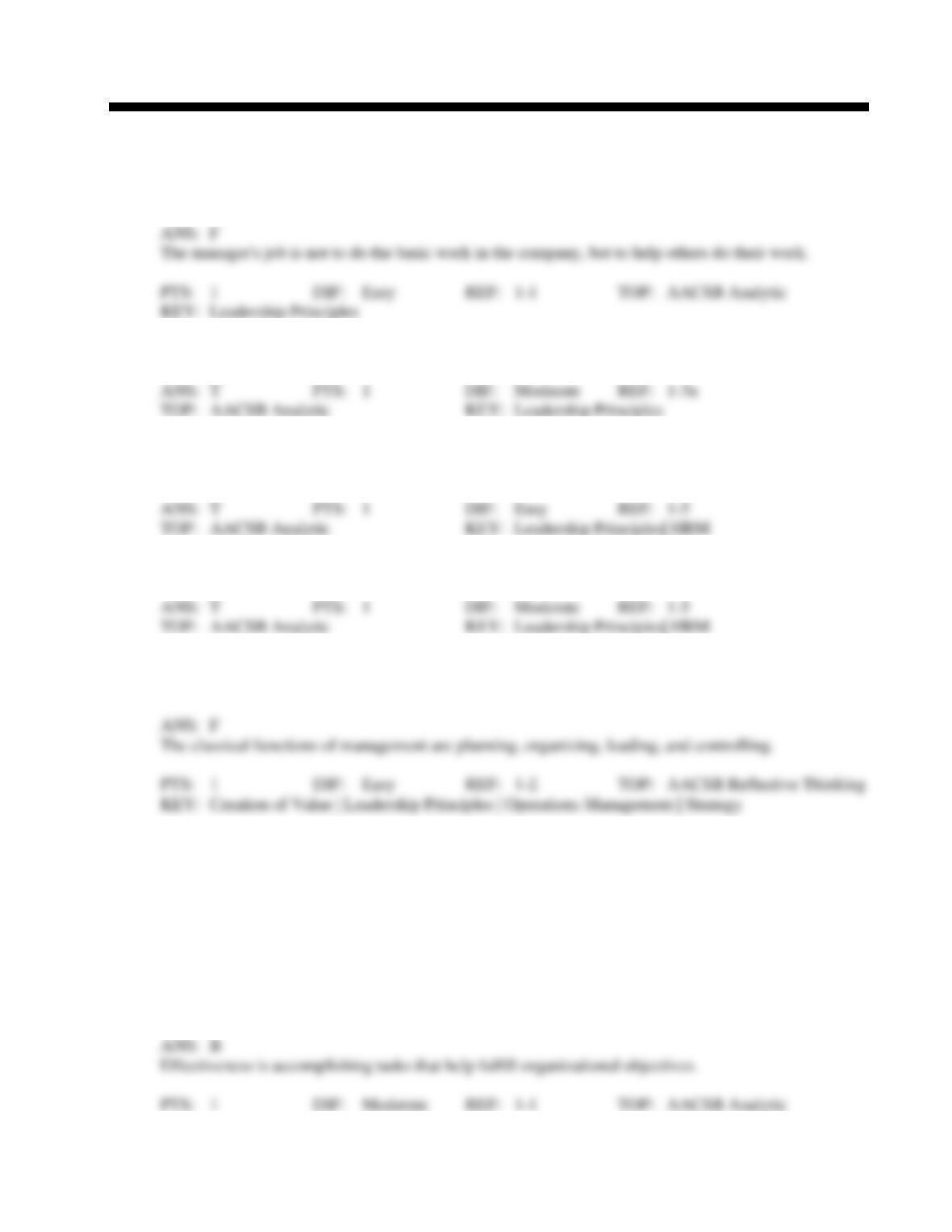 Course Pre-Assessment CH 01
Williams Effective Management 6e
1.
Managers are responsible for doing the basic work in the company.
2.
Top managers are responsible for creating a context for change in the organizati

on.
3.
Companies look for a total of four sets of skills in individuals to identify potential managers. These
desired skills are technical skills, human skills, conceptual skills, and motivation to manage.
4.
Upper-level managers may actually spend more time dealing with people than lower-level managers.
5.
The classical functions of management are (1) making things happen, (2) meeting the competition, (3)
organizing people, projects, and processes, and (4) leading.
1.
A manager striving to improve organizational ____ is accomplishing tasks that help fulfill
organizational objectives.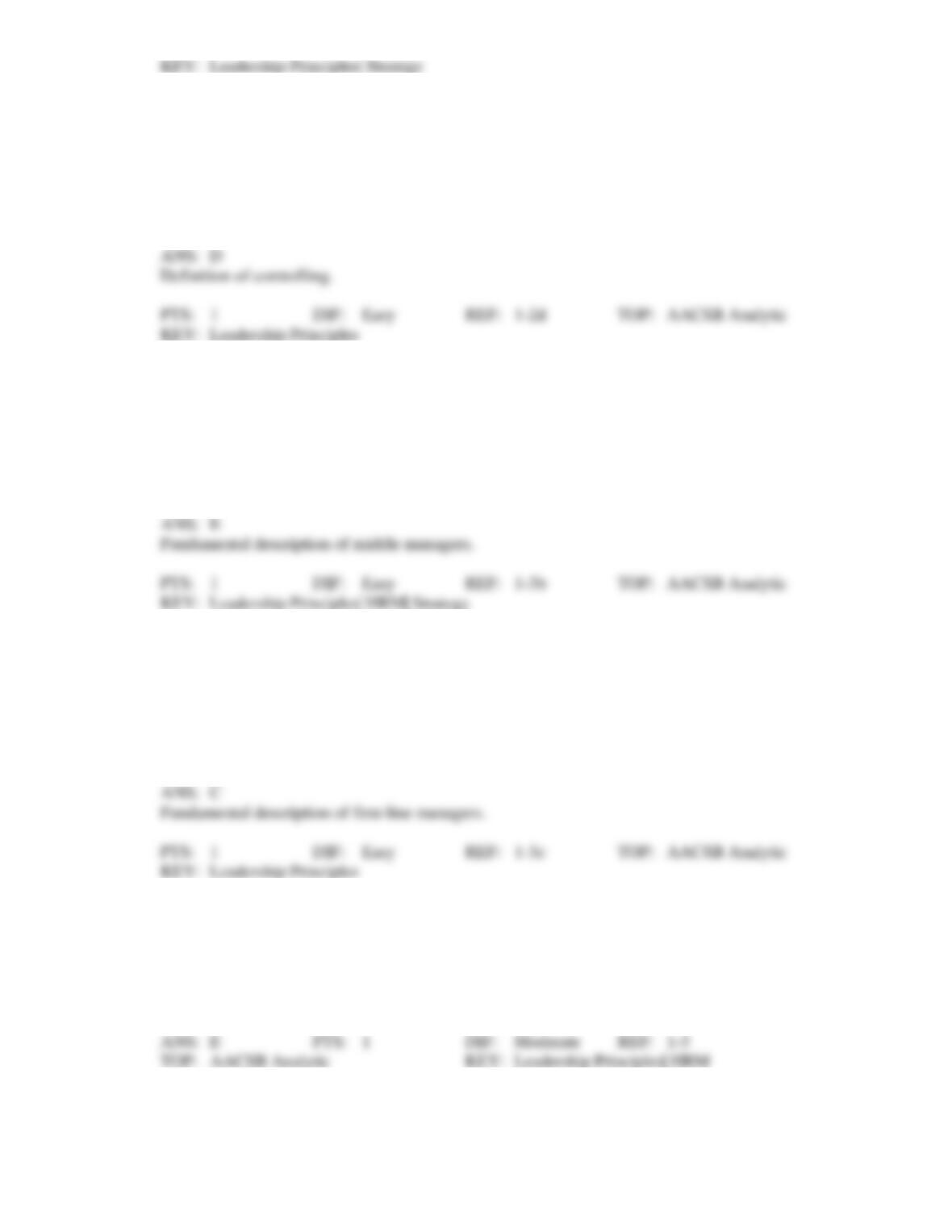 2.
A manager engaged in the management function of ____ is monitoring progress toward goal
achievement and taking corrective action when needed.
3.
Typical responsibilities for ____ include setting objectives consistent with organizational goals and
then planning and implementing the subunit strategies for achieving these goals.
4.
Managers who train and supervise the performance of nonmanagerial employees, and who are directly
responsible for producing the company's products or services, are categorized as:
5.
Which type of skills tends to be most important to the success of lower-level managers? 6.
The sales manager is in charge of monitoring the expense accounts of her sales force. In this decisional
role, she acts as a(n):
7.
Which skills increase in their importance to success as managers rise through the managerial ranks?
human skills and decisional skills
informational skills and the motivation to manage
conceptual skills and the motivation to manage
conceptual skills, technical skills, and human skills
human skills and informational skills