Unlock document.
This document is partially blurred.
Unlock all pages and 1 million more documents.
Get Access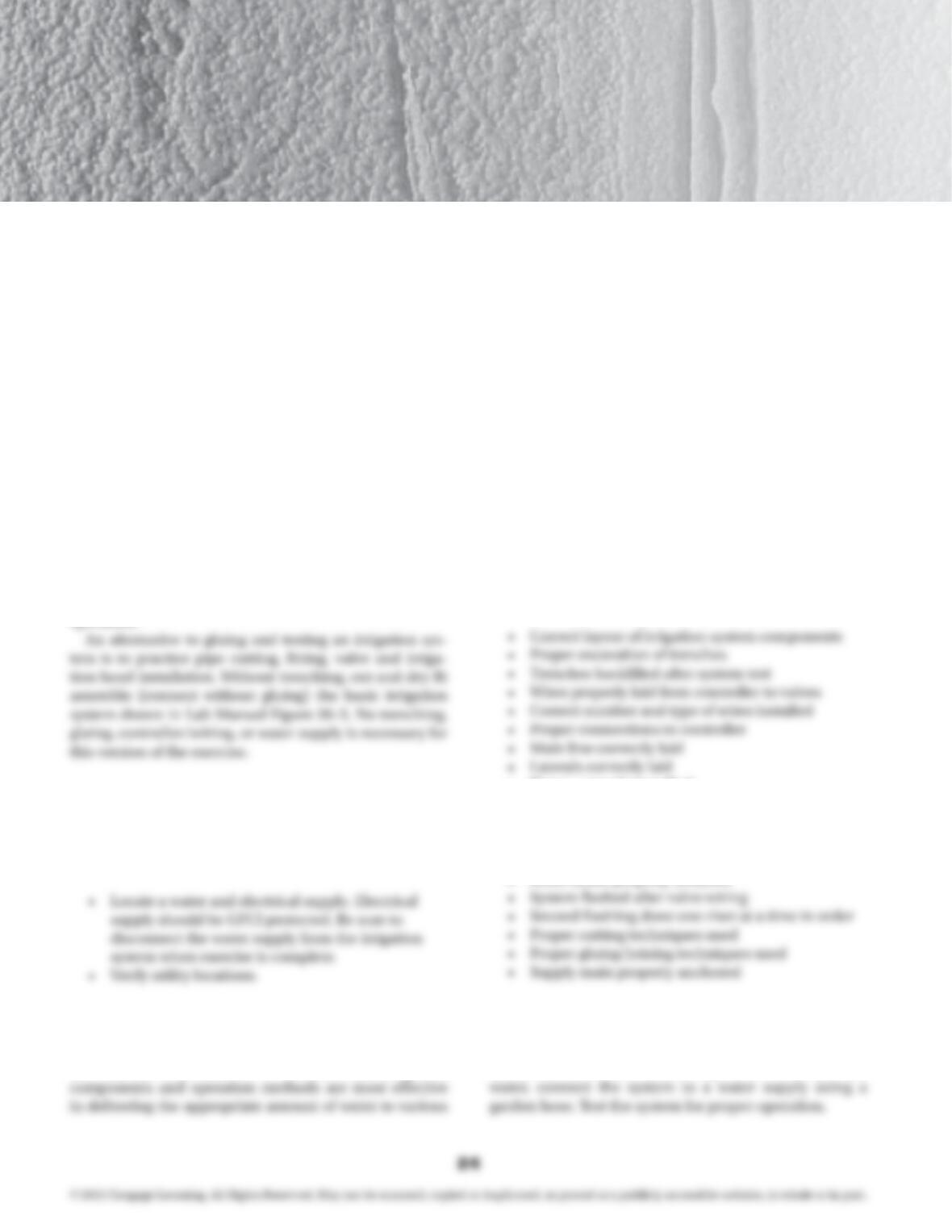 EXERCISE DESCRIPTION—PART A
To complete this exercise, install the basic spray irriga-
tion system shown in Lab Manual Figure 20–5. To pro-
vide water, connect the system to a water supply using
a garden hose. Place the controller on a table near the
connection to the water supply and begin the wire feed
to the controllers at the water supply point. Excavate
trenches 12 inches deep. Test the system for proper
operation.
EXERCISE SETUP
Review safety concerns with students before beginning
exercise. To perform the exercise the following will need
to be completed ahead of time:
DISCUSSION SUPPORT
Discussion of water conservation is appropriate during
this exercise. Ask students to consider what irrigation
types of plant materials. Compare and contrast a spray
irrigation system to a drip irrigation system.
EVALUATION RECOMMENDATIONS
Evaluation of this exercise should include the following
criteria (for alternative exercise, do not evaluate excava-
tion, system testing, and plumbing installation skills):
•
Risers correctly installed
•
Valves positioned correctly
•
Spray heads properly installed
•
Rotor heads properly installed
EXERCISE DESCRIPTION—PART B
To complete this exercise, install the basic drip irrigation
system shown in Lab Manual Figure 20–12. To provide
Irrigation System
Installation
3555X_01_ch01-40_p001-048.indd 24
14/06/10 7:48 PM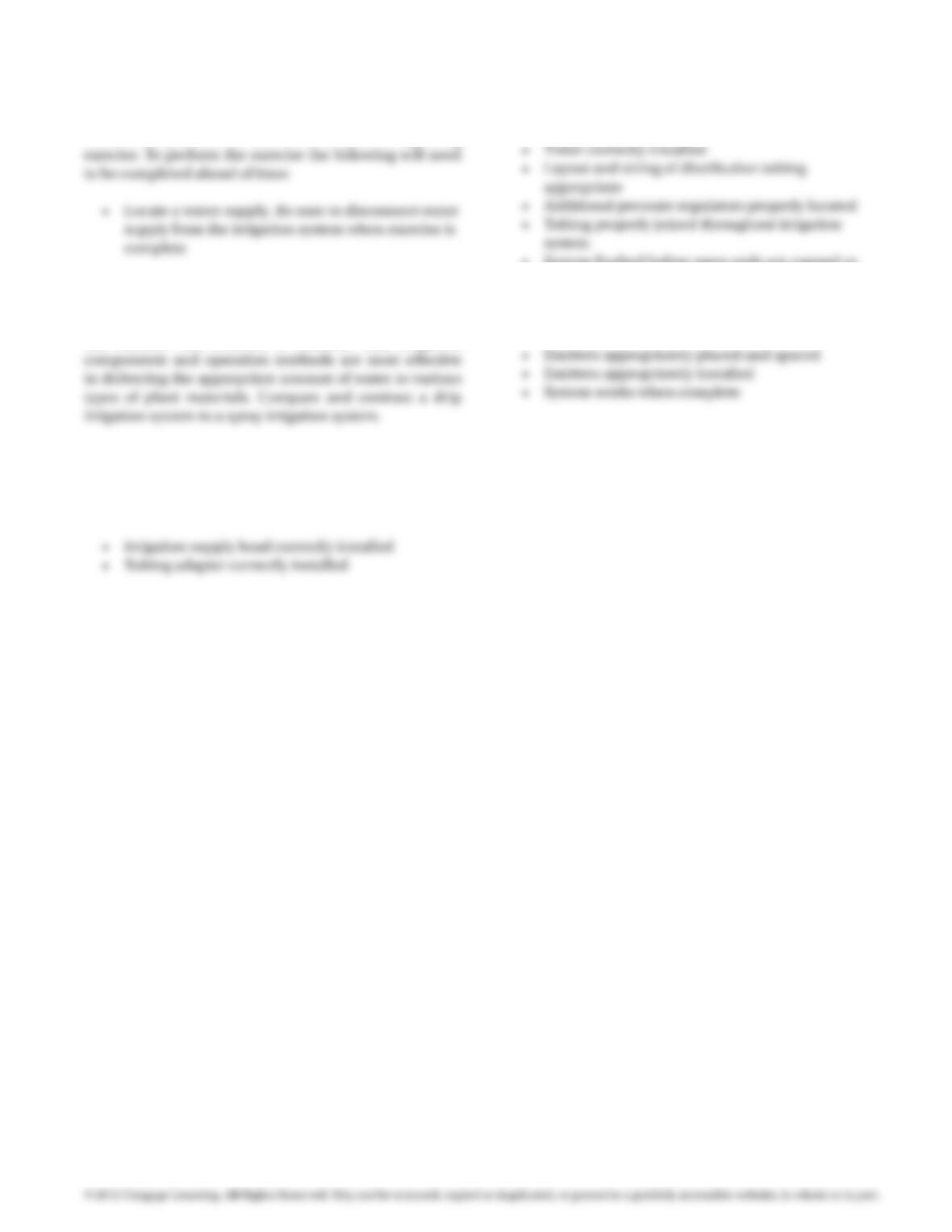 •
Backflow preventer correctly installed
•
Pressure regulator correctly installed
•
System flushed before open ends are capped or
crimped
•
Open ends correctly capped or crimped
•
Emission methods selected appropriate for
plantings
EXERCISE SETUP
Review safety concerns with students before beginning
DISCUSSION SUPPORT
Discussion of water conservation is appropriate during
this exercise. Ask students to consider what irrigation
EVALUATION RECOMMENDATIONS
Evaluation of this exercise should include the following
criteria:
Exercise 20
Irrigation System Installation

25
3555X_01_ch01-40_p001-048.indd 25
14/06/10 7:48 PM