Unlock document.
This document is partially blurred.
Unlock all pages and 1 million more documents.
Get Access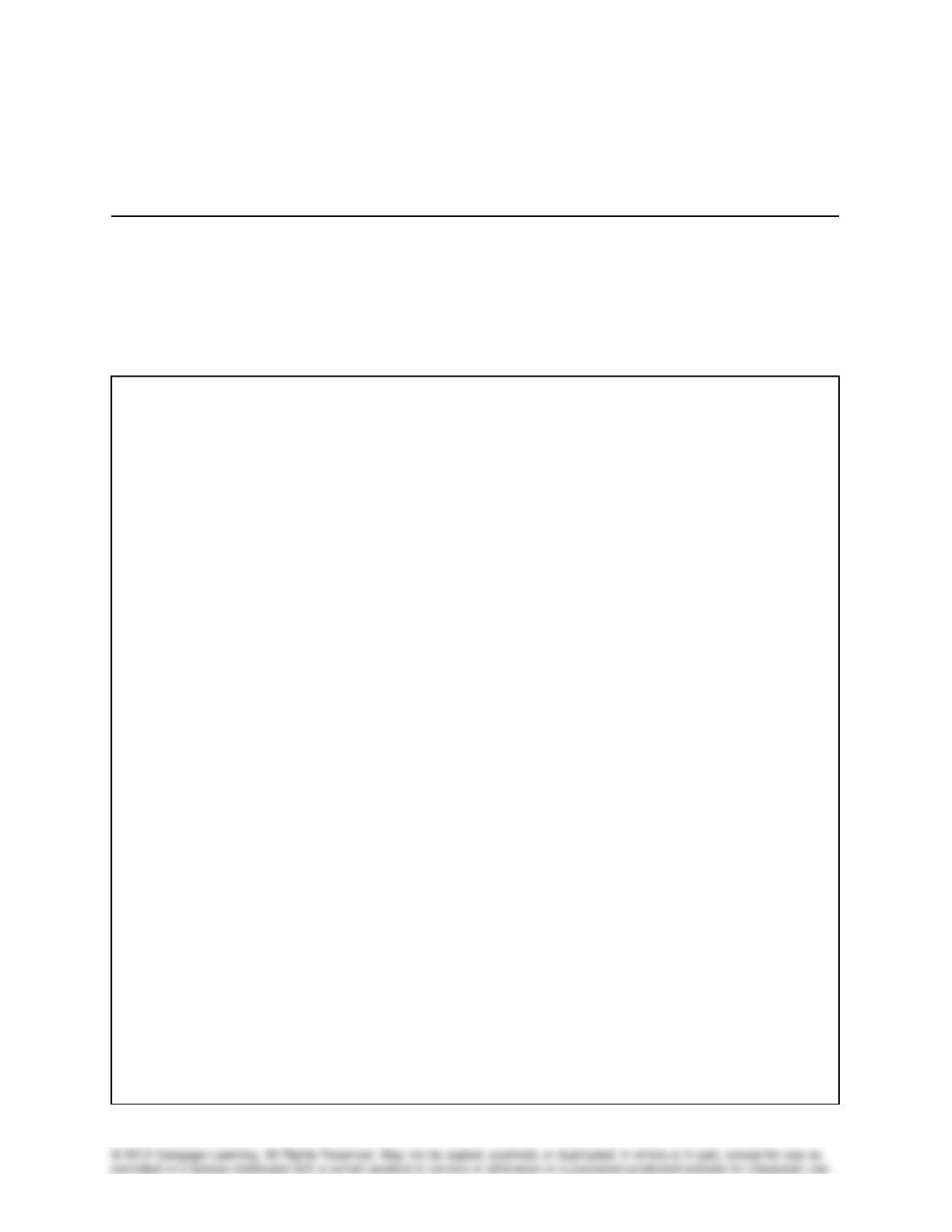 MODULE
61
: Citizens' United Case: Free Speech,
Corporations, and Participation in Elections
Core Module Issues:
•
To what degree CAN corporations participate in elections?
•
To what degree SHOULD corporations participate in elections?
Module Teaching Notes
The Citizens' United case was a big deal. Depending on how much of a legal focus you have in your class,
you may want to use it to illustrate a lot of principles.
But if your class does not feature much law, then a minimalist legal approach would work well also.
The main set up points are these:
1. Conservative Supreme Court Justices tend to dislike restrictions on corporate speech.
2. Liberal Justices tend to permit at least some restrictions on corporate speech.
3. By a 5-4 margin, the conservative point of view won out in the Citizens' United case.
4.
The
end
result
of
the
case
is
that
companies
can,
if
they
wish,
now
legally
spend
money
to
finance
political ads and political campaigns in ways that were previously illegal.
If you wa
nt to "go heavier" on law, the background to this module in the textbook lays out several additional
ideas, and of course you can add more of your own, if you wish.
But SHOULD corporations participate in elections, merely because they are allowed to do so?
Is it the right
thing
to
do?
Is
there
any
likelihood
of
a
consumer
backlash?
Will
people
accept
this
kind
of
corporate
donation?
These are interesting questions that corporations now must answer.
The scenario paints one possible kind of decision. My students have been highly interested in this question
in recent semesters.
Although students are often painted as non-political, or at least as politically naïve, I have found that not to
be the case.
My students
have often made interesting, and
even politically savvy, remarks in
their
responses to this module's questions. Discussion Points for Scenario Questions
1.
Is political advertising by for-profit corporations appropriate? Do you agree with the five
members of the Supreme Court who voted to allow it, or with the four who dissented and would
have drawn distinctions between free speech by individuals and organizations? Why?
A.
APPROPRIATE

–

BUT CAN'T CORPORATIONS SPEND HUGE SUMS TO
PROMOTE THEIR OWN ENDS?
2.
Is political advertising by a nonprofit political organization like Citizens United any more or
less appropriate than advertising by for-profit corporations like the one described in the scenario?
A.
DIFFERENT

–

IS IT MORE OR LESS APPROPRIATE?
B.
SAME

–

ARE BOTH OK OR NOT OK?
3.
Rate the ads proposed by the political consultant on the following scale. Would it be
unethical or reasonable for the energy company to finance them?
Location
Completely Unethical

-----

→
Completely Reasonable
State #1 (positive ad, good candidate) 1-------- 2 -------- 3-------- 4 -------- 5 -------- 6 --------7
State #2 (positive ad, poor candidate) 1-------- 2 -------- 3-------- 4 -------- 5 -------- 6 --------7
State #3 (negative attack ad)
1-------- 2 -------- 3-------- 4 -------- 5 -------- 6 --------7
Various States( generic positive ads) 1-------- 2 -------- 3-------- 4 -------- 5 -------- 6 --------7
[
LET THE STUDENTS GIVE THEIR ANSWERS AND RESPOND TO ONE
ANOTHER.] 4.
Focusing on the price tag of the proposed ads, is it reasonable for this energy company to
spend 7 percent of a year's profits toward this end? If so, would you authorize additional money
if you thought it would benefit the company? If not, is there a smaller amount of money that you
would find acceptable?
5.
If you had a vote on this board, how many of the four proposals (state #1, state #2, state #3,
and general ads spread among 13 states) would you vote to accept? Which ones would you
authorize?
[
LET THE STUDENTS GIVE THEIR ANSWERS AND RESPOND TO ONE
ANOTHER.]