Unlock document.
This document is partially blurred.
Unlock all pages and 1 million more documents.
Get Access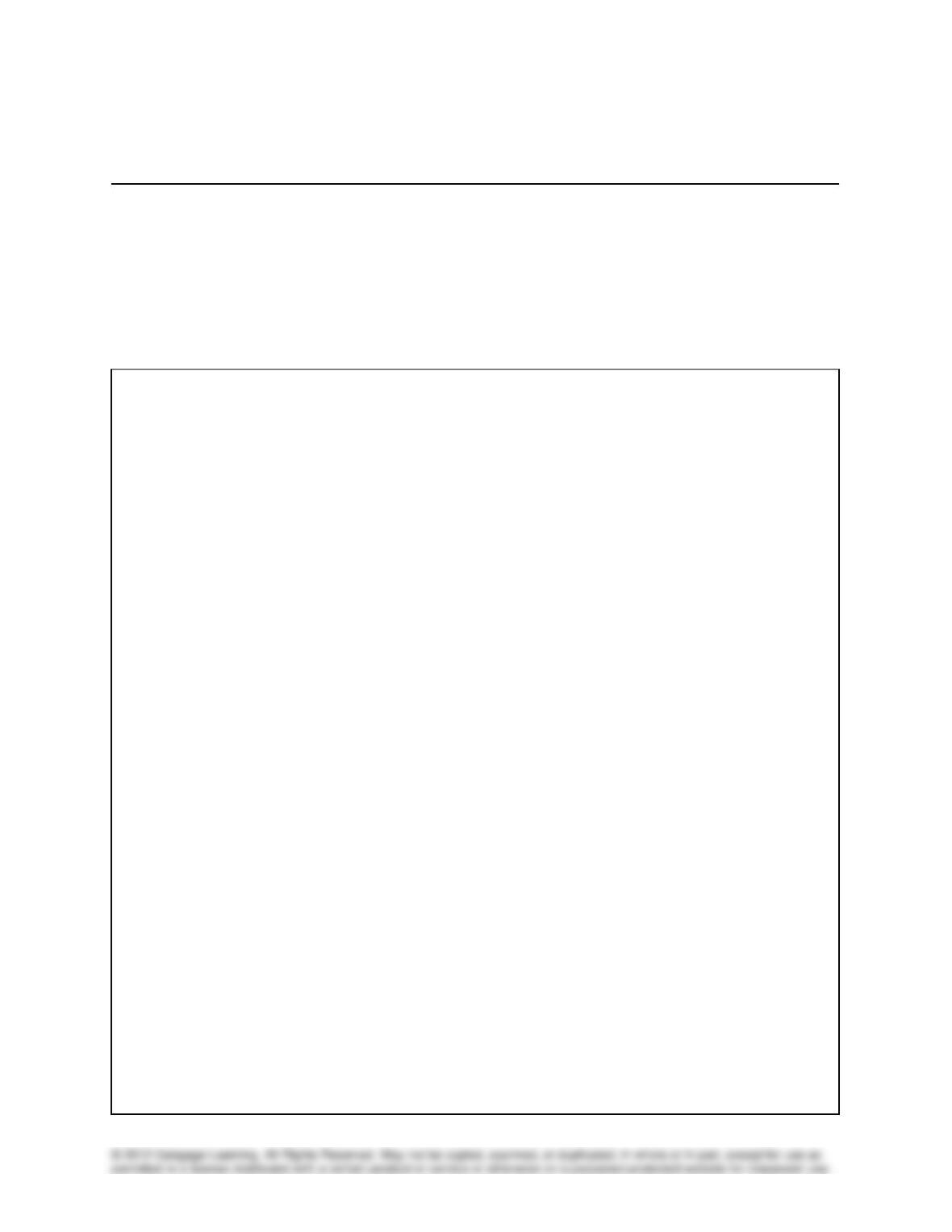 MODULE
6
: Stakeholder Ethics
Core Module Issues:
•
What is the shareholder model?
•
What is the stakeholder model?
•
Which is most sensible?
Module Teaching Notes
We start this new unit with an overview of the shareholder and stakeholder models. These are more "tools
in the toolbox" that you may refer back to throughout the course, if you wish.
The
central
question
for
this
unit
is:
what
is
the purpose
of
a
corporation
supposed to
be?
And,
to
summarize the two key ways of answering this question:
The
shareholder
model
presents
the
idea
that
corporations
are
supposed
to
make
money
for
the
shareholders,
no more and no less. They are not
supposed to "be
nice".
They are not
supposed to "do
good" or "take care of people". They are supposed to maximize the return for their owners/shareholders,
and that is the end it. Many businesses have followed, and continue to follow, this model.
If you like, you might spend some time featuring some specific quotes from Milton Friedman here. Most of
my students are familiar with him from other courses, and he does give some good, passionate sound bites.
Those who fail to follow the shareholder model engage in "pure, unadulterated socialism", he said.
The stakeholder model holds out that business leaders are obligated to take many groups of stakeholders
into account when making decisions. The shareholders are one, but only one, of the stakeholders. Others
may include communities, employees, customers, and so on. Even if the shareholders receive a somewhat
smaller return on investment, it is sometimes appropriate to "spend a company's resources" on taking care
of stakeholders who are not owners.
As always, it is important to present the ideas without seeming to take a side. You will be with this material
for
several
modules,
and
you
will
not
want
large
numbers
of
students
merely
"agreeing
with
you"
and
reflecting what they perceive as your point of view.
I like to stop here and take a few comments on initial impressions of the two models, and which seems more
sensible.
I then like to lecture for a bit on the Ford v. Dodge case. This is a terrific old lawsuit in which Henry Ford
himself lost tens of
millions of dollars (adjusted for
inflation) to the
Dodge brothers and other major
shareholders. Ford and his board of directors gave millions of dollars to charities and worthy causes, and
the shareholders won the case because, in those days (this case happened in 1919), you couldn't do that.
Incorporation laws required corporate boards to follow the shareholder model. The Dodge brothers won enough money to start their own car company to compete with Ford, which is still
around, of course, as part of Chrysler.
So anyway, I like to cover the case to make the point that the shareholder/stakeholder model debate has
only
been
around
for
60
years
or
so.
That
is
the
era
in
which
incorporation laws
changed to
allow
(not
require) boards to follow the stakeholder model if they wished.
Having presented
the basic
ideas, it
is time to
briefly summarize
the six
imaginary companies
in the
scenario and go through the questions that accompany it.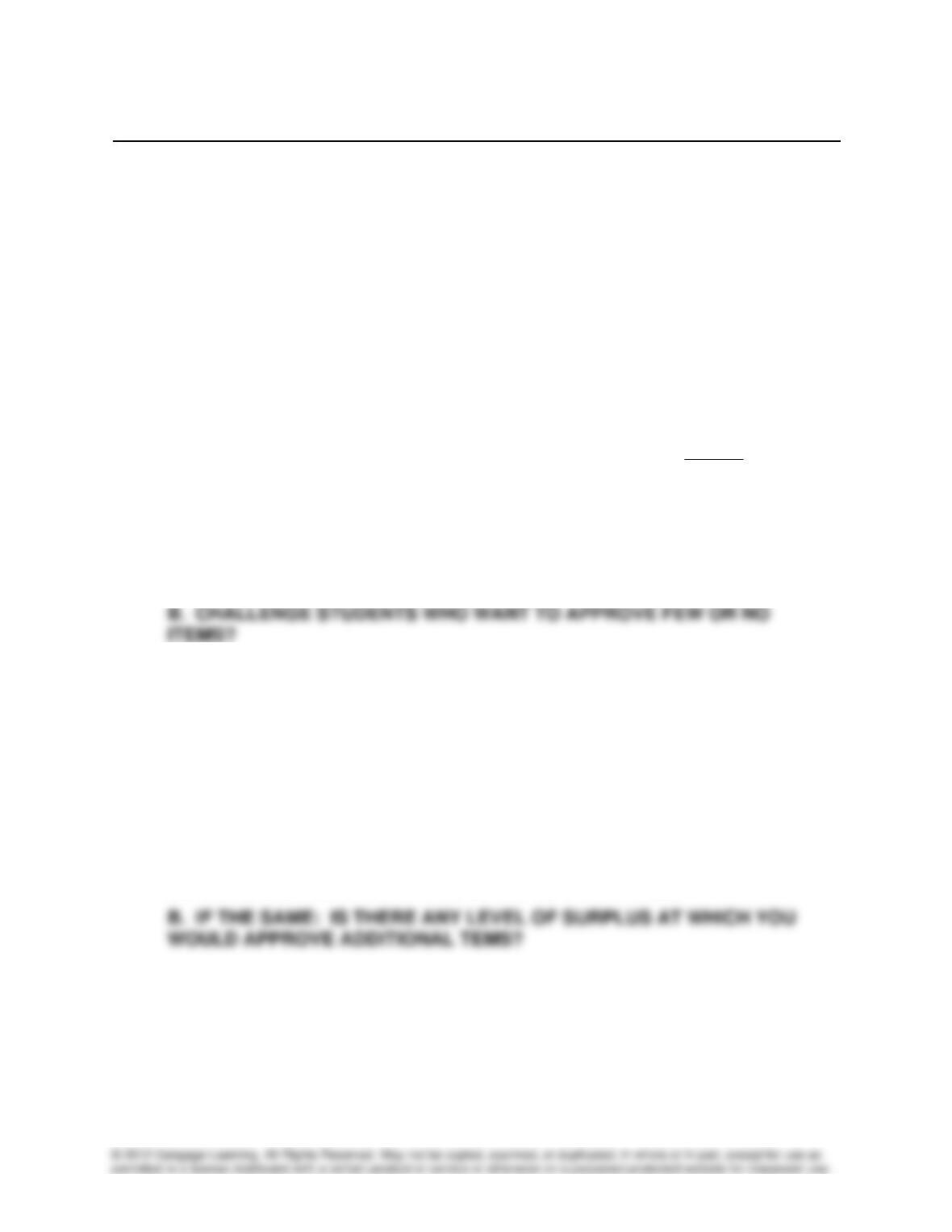 Discussion Points for Scenario Questions
1.
Of the actions previously listed, which two are the
most
justifiable? Why?
[TAKE SEVERAL COMMENTS]
2.
Of the actions listed above, which two are the

least

justifiable? Why?
[TAKE SEVERAL COMMENTS]
3.
If you were a decision maker at BetaCo, which of the actions would you actually vote to
approve?
A.
THIS IS THE

"

WHERE THE RUBBER MEETS THE ROAD

"

QUESTION.
CHALLENGE THE STUDENTS WHO WANT TO APPROVE MANY ITEMS
1.
ARE YOU CONCERNED THAT YOU ARE SPENDING TOO MUCH
OF OTHER PEOPLE'S MONEY?
1.
DOES A COMPANY EVER HAVE ANY OBLIGATION TO ANYONE
OTHER THAN ITS OWNERS? WOULD YOU FEEL DIFFERENTLY IF
YOUR OWN NEEDS WERE AT STAKE?
4.
Would you vote to approve any additional items if the unexpected surplus were $3 billion
instead of $1 billion?
A.
CHANGED THEIR MIND:

SO, IF THE STAKEHOLDER MODEL A LUXURY,
TO BE FOLLOWED ONLY IF A COMPANY IS DOING WELL
5.
Assume that you are a shareholder of BetaCo, and that you received a dividend check for
$1,000. Assume further that you learned later that BetaCo had adopted many of the programs in
this module, and that if they had not done so your dividend check would have been $1,100. With
$100 of your own money in the equation, would you be less supportive of any of the actions?