Unlock document.
This document is partially blurred.
Unlock all pages and 1 million more documents.
Get Access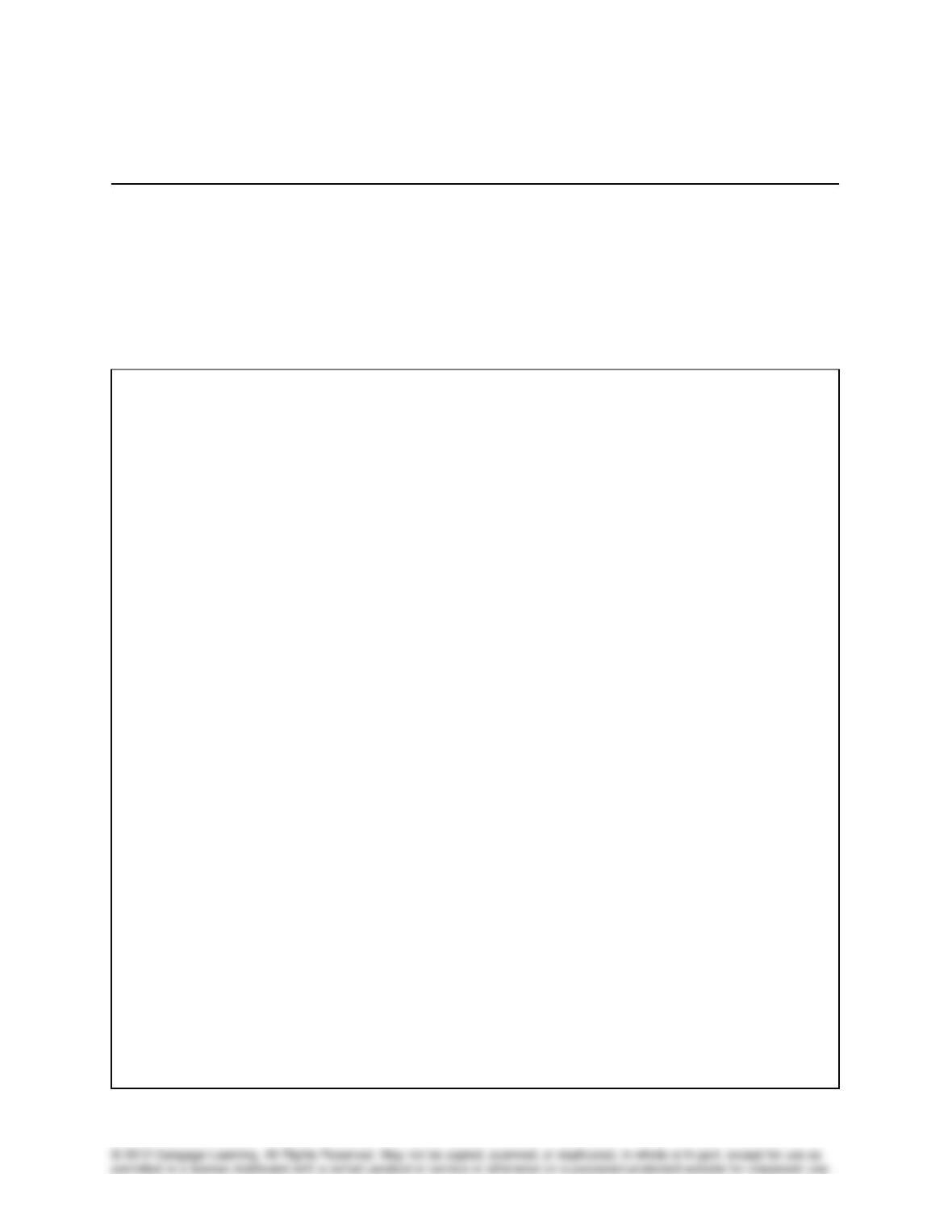 MODULE
34
: Email Surveillance
Core Module Issues:
•
Should companies make "targeted searches" of employee computers if
the employee behaves suspiciously?
•
Should employees be fired if incriminating evidence is uncovered?
Module Teaching Notes
The
last module looked at whether companies should monitor computer usage of ALL employees.
This module examines whether TARGETED surveillance is acceptable.
Repeat the three main ideas from the introduction to the last module.
1. As with the last unit, the employment-
at
-will doctrine allows for workers to be disciplined or fired
for any reason that is not legally prohibited. Unless a law says, "you can't", then a company can.
So, a worker cannot be fired because of his race (because the Civil Rights Act says so), but a
worker can be fired for not getting alone with his supervisor.
2. There is a Constitutional right to privacy, but it generally does not apply to the employer-
employee relationship so long as the workplace is a private business and not a part of the
government itself.
3. Few other kinds of laws (as in, statutes and not Constitutional law) exist that give workers
privacy rights in the workplace.
For these reasons, companies are generally free, so far as law goes, to keep an eye on their
employees' computer usage. They may use software or direct observation.
So the specific decisions to be made are different in this scenario, but, like all modules in this unit, there are
few legal restrictions on what the companies presented may decide to do.
The scenario presents a common problem for technology companies
–
the loss of intellectual property. For
businesses that are constantly racing to secure the latest patent, or to be first to market with a new kind of
software, IP is a big deal.
Now,
granted,
the
scenario
is
a
little
bit
cloak-
and
-dagger
to
enhance
students'
interest,
but
the
basic
transaction described is far from rare. Should the officer "go after" the potential leakers? Let the students decide.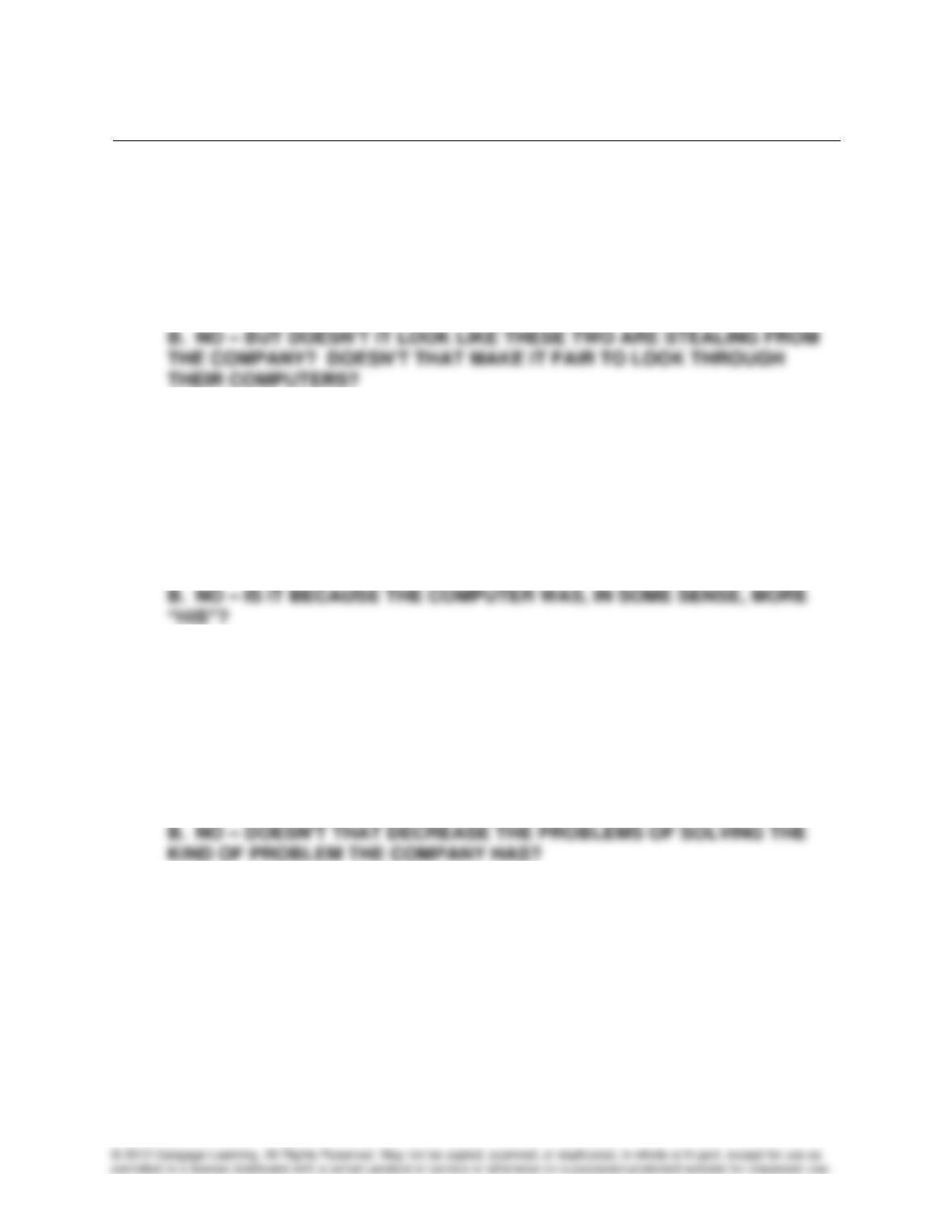 Discussion Points for Scenario Questions
1.
If you were the CEO, would you order the desktop computers of the two suspicious
employees searched?
A.
YES

–

SHOULD A COMPANY OBSERVE ANY PRIVACY RIGHTS WHERE
WORK COMPUTERS ARE CONCERNED?
2.
Should the company search Sullivan's laptop?
A.
YES

–

WHAT IF HE WAS NOT SUSPECTED OF DOING ANYTHING
WRONG?
3.
Should the company passively monitor everyone's email for keywords and phrases that might
indicate an information leak?
A.
YES

–

DOES THAT PUNISH "INNOCENT" PEOPLE?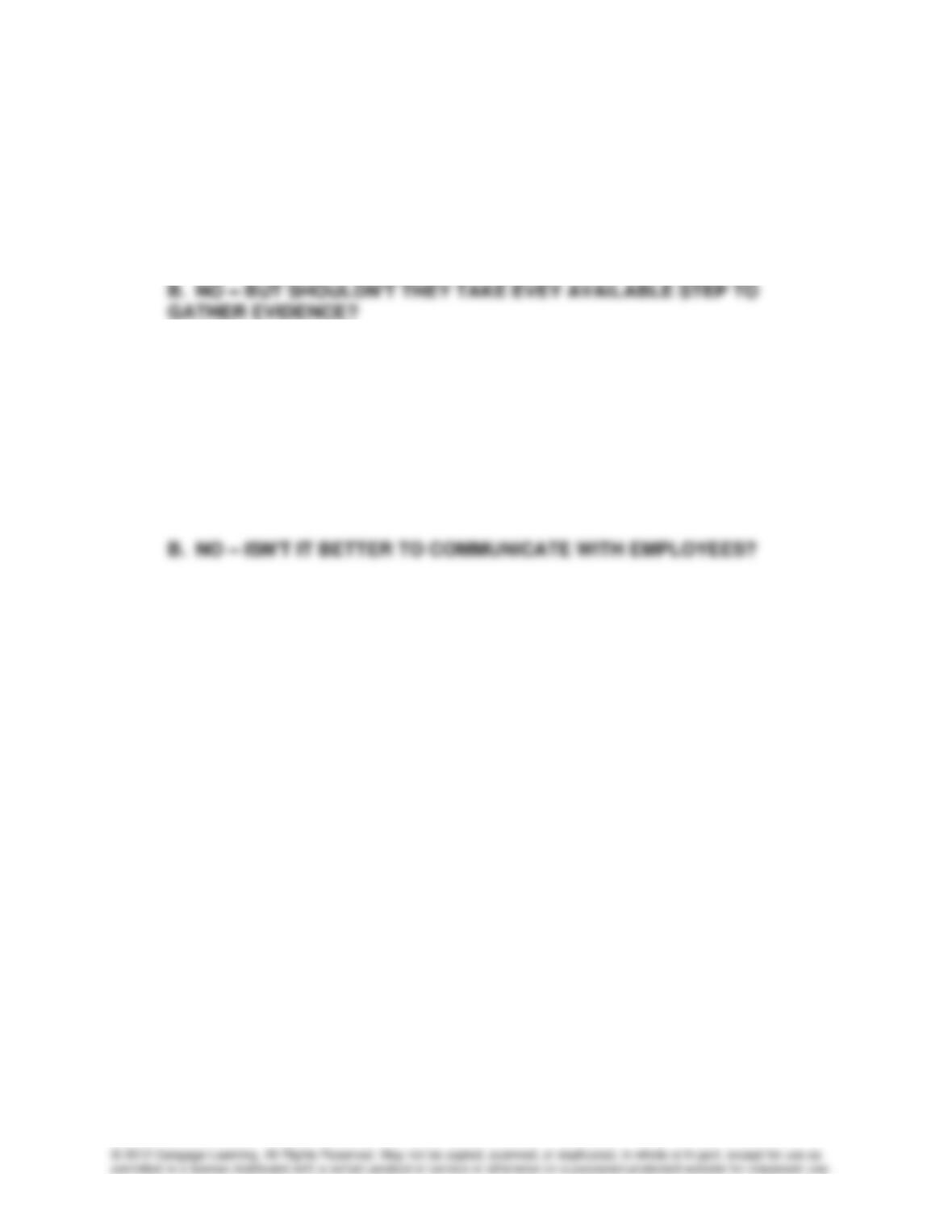 4.
Should the company log every employee's keystrokes? If your answers to this question and
the previous question are different, why are they different?
A.
YES

–

DOESN'T THIS GO TOO FAR? DOESN'T IT COME CLOSE TO
5.
Should the company notify workers of any plans to monitor their computer activities? Would
you be upset if your employer monitored yours without notifying you?
A.
YES

–

MIGHT THAT CAUSE BAD GUYS TO JUST USE THEIR HOME
COMPUTERS?