Unlock document.
This document is partially blurred.
Unlock all pages and 1 million more documents.
Get Access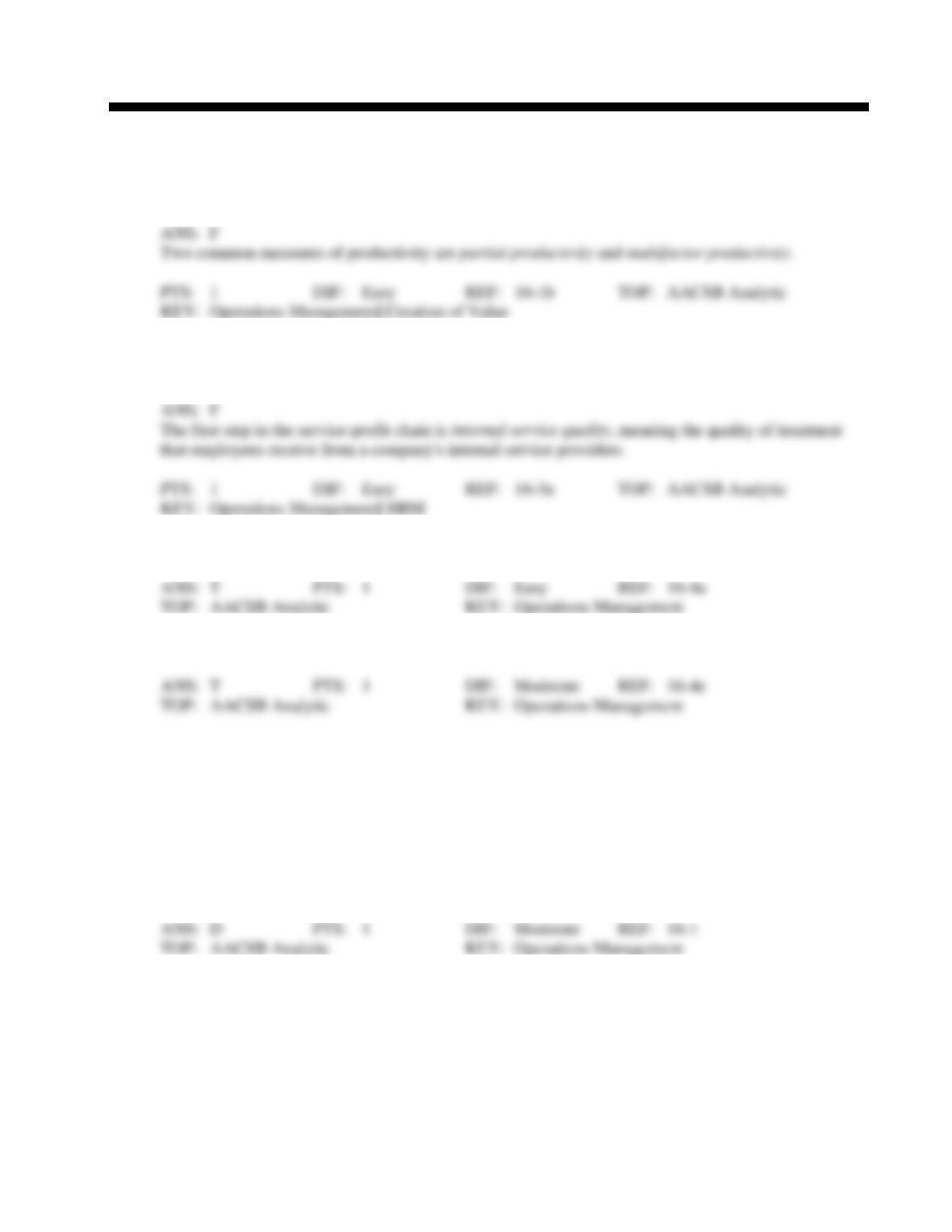 Course Pre-Assessment CH 16
Williams Effective Management 6e
1.
Two common measures of productivity are extrinsic productivity and intrinsic productivity.
2.
The first step in the service-profit chain is

external service quality

or the quality of treatment that
employees receive from a company's internal service providers.
3.
All manufacturing operations produce physical goods.
4.
Economic order quantity is intended for use with independent demand systems.
1.
Which of the following shows the correct relationship for productivity, outputs, and inputs?
productivity = (inputs/outputs)
productivity = [(inputs

outputs)/100]
outputs = (productivity/inputs)
productivity = (outputs/inputs)
inputs = (productivity/outputs)
2.
Which of the following quality characteristics can be applied to both goods and services?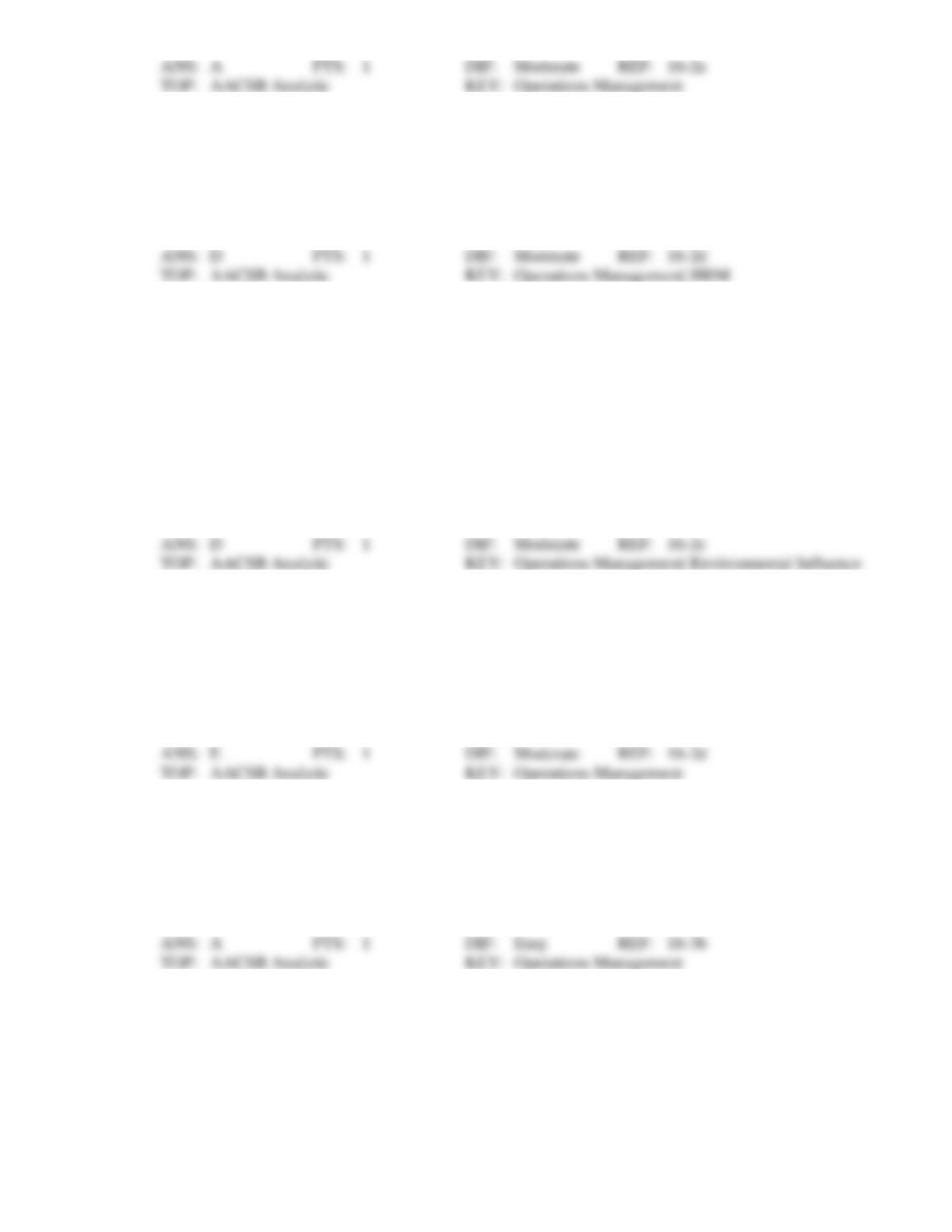 3.
The three principles that characterize TQM are continuous improvement, teamwork, and:
third party certification
customer focus and satisfaction
4.
Which of the following statements about the Baldrige National Quality Award is true?
The purpose of the Baldrige Award is to recognize all companies that operate in the
business-
to
-business market for their achievements in quality and business performance
and to raise awareness about the importance of quality and performance excellence as a
competitive edge.
The Baldrige Award is primarily concerned with improving customer satisfaction.
Companies that apply for the Baldrige Award are judged on a 1,000-point scale based on
three criteria: leadership, customer and market focus, and business results.
An emphasis on "results" is what differentiates the Baldrige Award from the ISO 9000
standards.
All of these statements about the Baldrige National Quality Award are true.
5.
____ is a deviation in the form, condition, or appearance of a product from the quality standard for that
product.
6.
The term ____ refers to restoring customer satisfaction to strongly dissatisfied customers.
7.
The highest degree of processing occurs in ____ operations.
8.
The three basic measures of inventory are inventory turnover, average aggregate inventory, and:
9.
Downtime and lost efficiency are both examples of: