week 1 assignment
Type
Essay
Pages
3
Word Count
602
School
Ashford University
Course
gen102
William Nazareta-Legaspi
WEEK 1 ASSIGNMENT
GEN102: DIGITAL LITERACY FOR LIFE AND THE WORKPLACE
Ashford University gives educational freedom to students who can't find the time to attend a tra-
ditional classroom setting. Having access to your classroom materials online is a convenient way
to study at any time of the day. The Ashford University apps allow students to access class with a
mobile device so you can be up to date with discussions and assignments. You can log-in to your
Ashford University student portal on any computer and device with internet access. Some draw-
backs on attending school online are becoming too reliant on technology for communication.
Learning from a professor hands-on in a live seminar can't be replaced by cameras and micro-
phones. School settings with open contact with peers and teachers can sometimes overlook at-
tending school online. The primary device a will use for school is my iMac computer. Learning
more about the apps and other ways to access Ashford University excites me to try attending
school through my mobile devices when I'm on my lunch breaks for work.
The Ashford Library is a resource I want to utilize more. Having the power of accessing any in-
formation I want to learn about within the Ashford library database will help my growth in life.
The tools for success Ashford University provides are endless. With tutorials, digital textbooks,
applications, and having Office 365 available 24 hours a day is perfect for a busy student like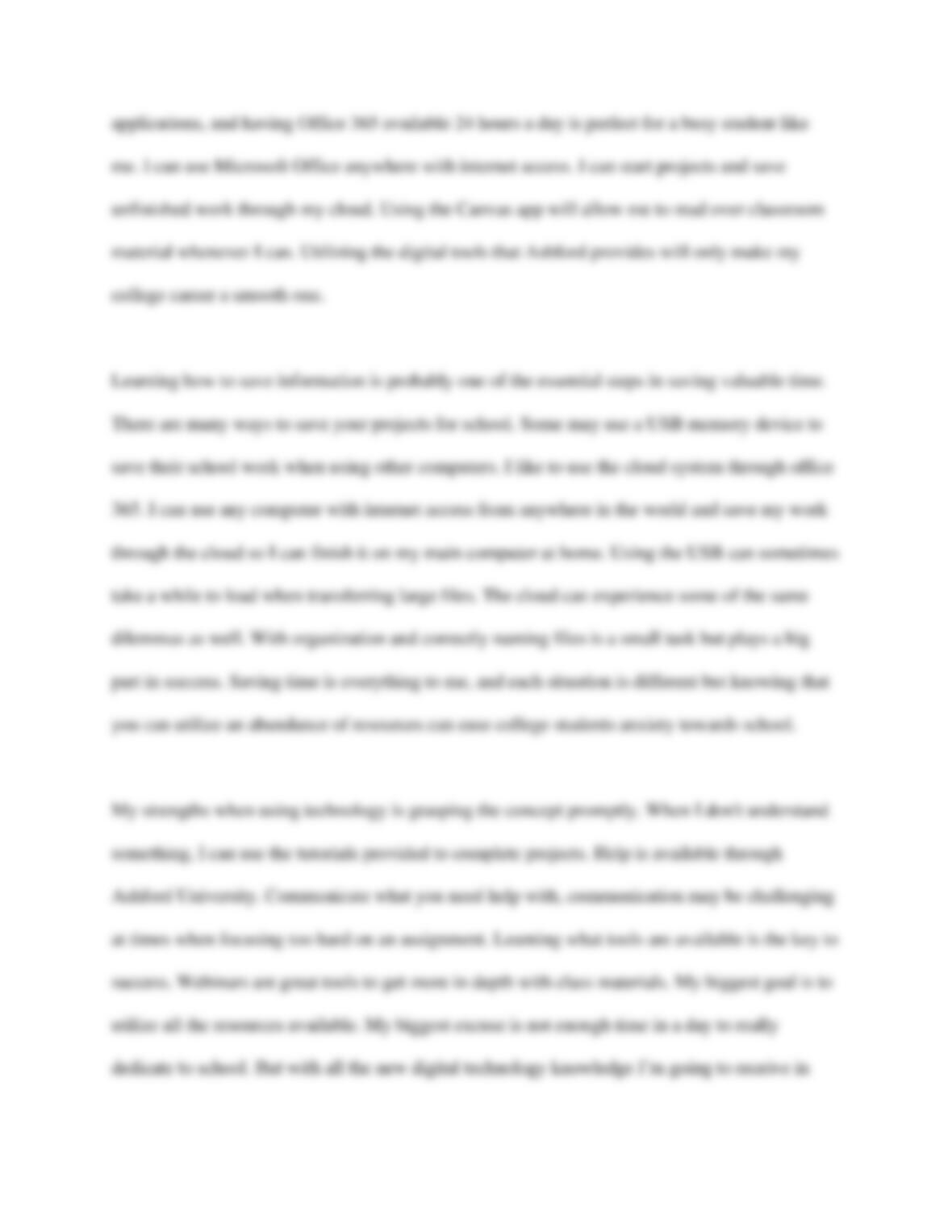 me. I can use Microsoft Office anywhere with internet access. I can start projects and save unfin-