Song Analysis
Type
Essay
Pages
4
Word Count
1054
School
San Jose city college
Course
comm35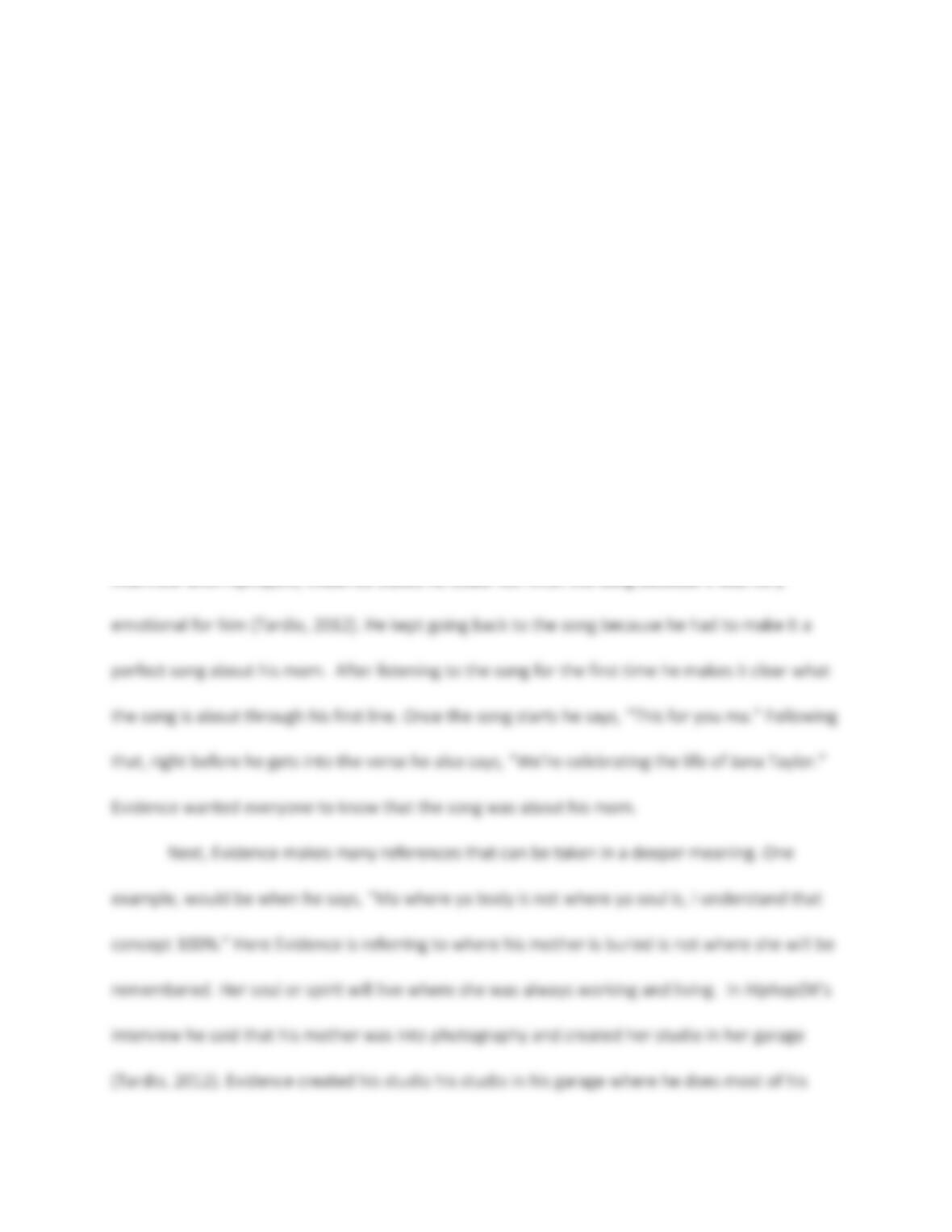 1
I Sll Love You
I still Love You
There have been many songs that have been written with a deep
meaning one would have to analyze to understand. The song
I Still Love You

,
written and produced by Michael Parretta, professionally know as Evidence,
is a great example. Evidence is an independent Hip Hop artist from Los
Angeles, California. This record is about his mother, Jana Taylor and came out
2 years after she had passed away.
I Still Love You

and a few others was
delayed the album because of what he went through dealing with his
mother's death. The song was )nally released in 2007 when he buttoned up
the album.
While artist create new material many like to keep themselves in a
bubble. That way nothing bothers the artist and they can )nish their work,
which makes the result cohesive. In an interview with
HiphopDX,
Evidence
states he could not )nish the song because it was very emotional for him
(Tardio, 2012). He kept going back to the song because he had to make it a
perfect song about his mom. After listening to the song for the )rst time he
makes it clear what the song is about through his )rst line. Once the song
starts he says, "This for you ma." Following that, right before he gets into the
verse he also says, "We're celebrating the life of Jana Taylor." Evidence
wanted everyone to know that the song was about his mom.
Next, Evidence makes many references that can be taken in a deeper