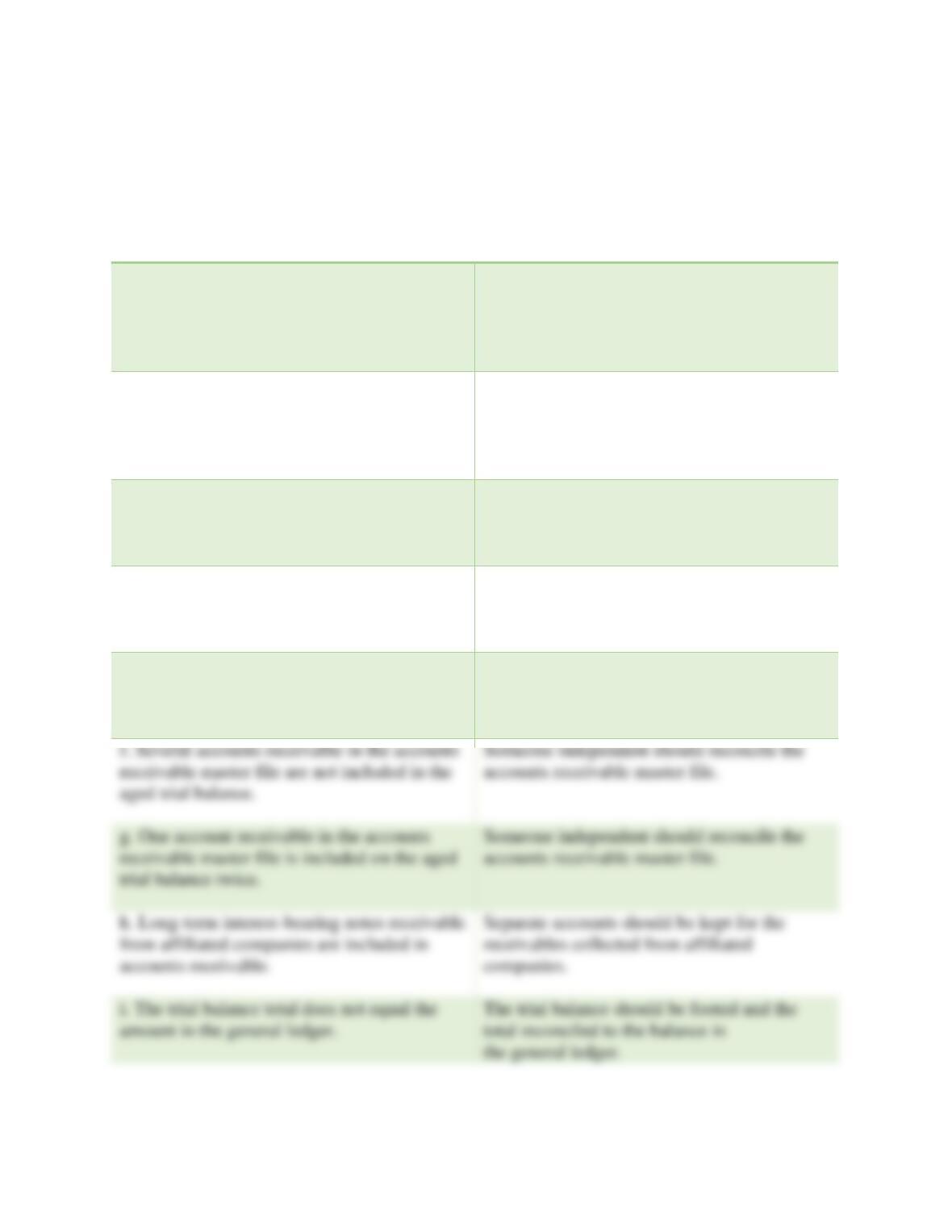 RIVAS, Maya B.
RIVERA, Arizza
TIRU, Nina Fatima
PREVENTIVE INTERNAL CONTROL
a. Cash received from collections of accounts
receivable in the subsequent period is
recorded as current period receipts.
A company policy that states that at the end of
the month the cash cutoff should be reached
by recording only the cash amounts received
prior to the end of the month.
b. The allowance for uncollectible accounts is
inadequate because of the client's failure to
reflect depressed economic conditions in the
allowance.
Perform analysis of the collectability of
accounts receivable at the end of the year and
convey to customers to ascertain the
probability of collectability of individual
accounts.
c. Several accounts receivable are in dispute
as a result of claims of defective merchandise
Claims for defective merchandise should be
recorded immediately by the client after the
claim has been received to keep the account