natural science
Type
Essay
Pages
3
Word Count
826
School
California State University San Bernardino
Course
310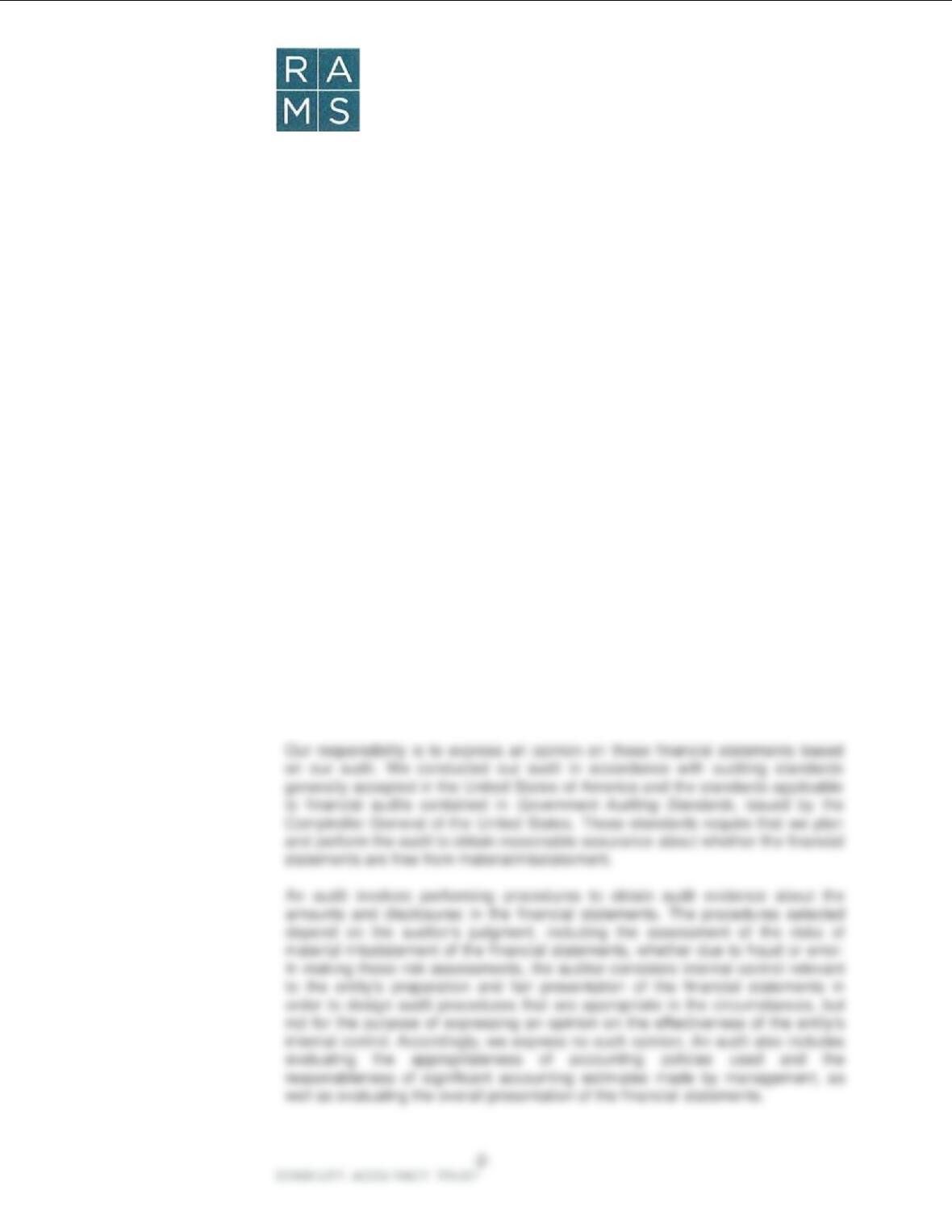 ROGERS. ANDERSON, MALODY
&
SCOTT.
LLP
CERTIFIF[) PUBL1C ACCO,JNT;\NTS. SINC:F I
J.lfl
To the Board of Directors of
San Bernardino, California
i
INDEPENDENT AUDITOR'S REPORT
Report on the Financial Statements
We have audited the accompanying financial statements of University
Enterprises Corporation at CSUSB (UEC) (a nonprofit organization), which
comprise the statement of financial position as of June 30, 2017, and the related
statement of activities, statement of expenses by natural classification, and
statement of cash flows for the year then ended, and the related notes to the
financial statements.
Management's Responsibility for the Financial Statements
Management is responsible for
the preparation and
fair presentation
of these
financial statements in accordance with accounting principles generally accepted
in the United States of America; this includes the design, implementation, and
maintenance of internal control relevant to the preparation and fair presentation
of financial statements that are free from material misstatement, whether due to
fraud or error.
Auditor's Responsibility
Our responsibility is to express an opinion on these financial statements based
on
our
audit.
We
conducted
our
audit
in
accordance with
auditing
standards
generally accepted in the United States of America and the standards applicable
to
financial
audits
contained
in
Government Auditing

Standards,
issued
by
the
Comptroller General of the United States. Those standards require that we plan
and
perform
the
audit
to
obtain
reasonable
assurance
about
whether
the
financial statements are free from material misstatement.
An
audit involves
performing
procedures
to
obtain audit
evidence about
the