Marketing
Type
Essay
Pages
5
Word Count
898
School
Tarleton State University
Course
Marketing
Davis
Reading Assignment #1: Coffee Wars
Brittney Davis
Tarleton State University
1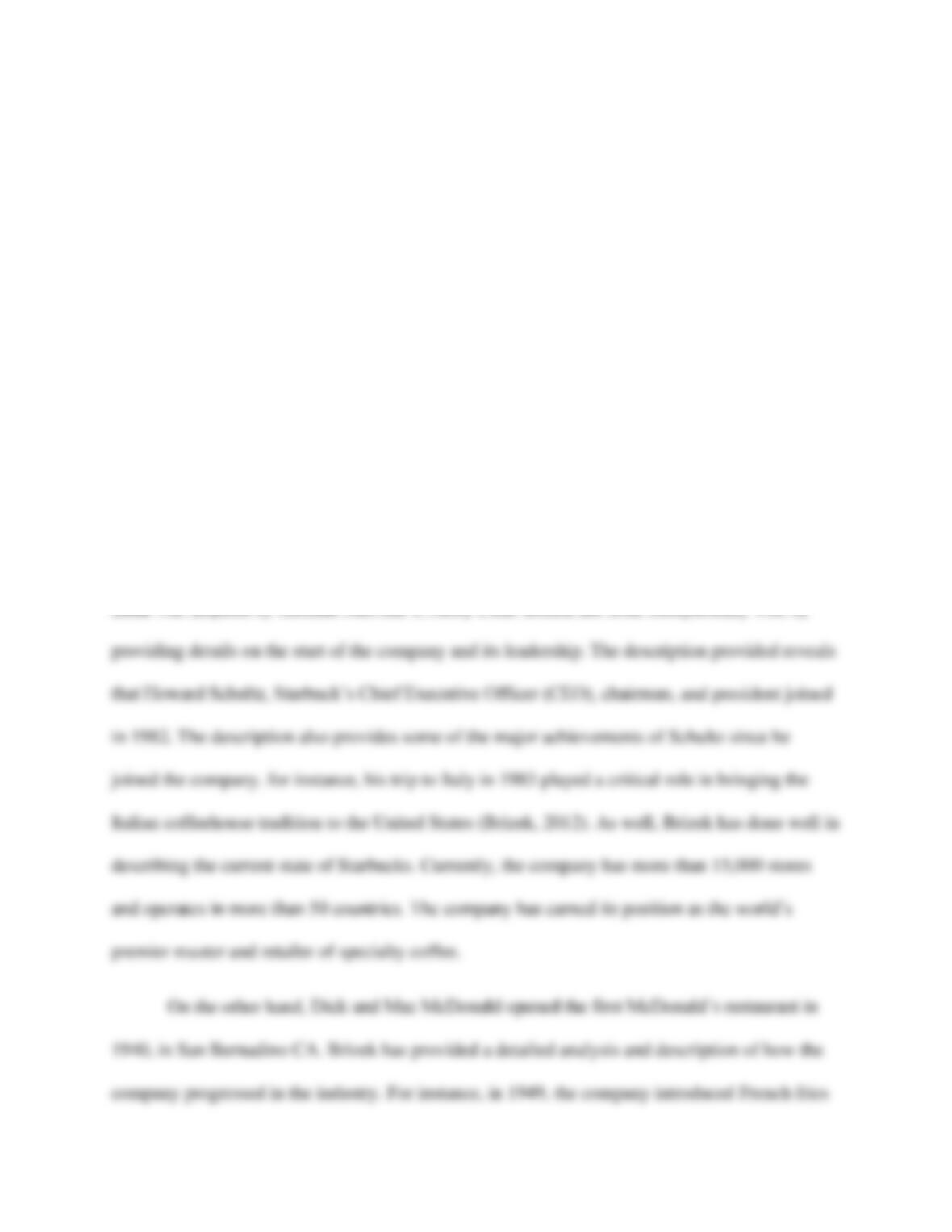 2
The article focuses on providing a detailed explanation of the Coffee Wars and how it
developed over time. According to Michael G. Brizek, the author of the article, the best strategy
to understand the Coffee Wars is to understand the history of Starbucks and its top rivals. Brizek
notes that several companies have joined the specialty coffee industry in recent years. however,
McDonald's and Dunkin' Donuts are the primary competitors of Starbucks. The case study was
developed to focus on three critical issues. The first issue is the factors that enhance Starbucks
vulnerability to competitors in the market. The second issue is the current state of Coffee Wars.
The final issue explored is the needed strategies to enhance Starbuck's competitiveness in the
fast-changing market.
The first section of the article explores the history of Starbucks and its major competitors,
McDonald's and Dunkin. Starbucks was established in 1971 in Seattle's Pike Place Market. Its
name was inspired by Herman Melville's, Moby Dick. Brizek has done exceptionally well by
providing details on the start of the company and its leadership. The description provided reveals
that Howard Schultz, Starbuck's Chief Executive Officer (CEO), chairman, and president joined
in 1982. The description also provides some of the major achievements of Schultz since he
joined the company. for instance, his trip to Italy in 1983 played a critical role in bringing the
Italian coffeehouse tradition to the United States (Brizek, 2012). As well, Brizek has done well in
describing the current state of Starbucks. Currently, the company has more than 15,000 stores