Kimberly-Clark; Does a tissue by any other name smell as sweet?
Type
Essay
Pages
2
Word Count
1075
School
Saint Leo University
Course
325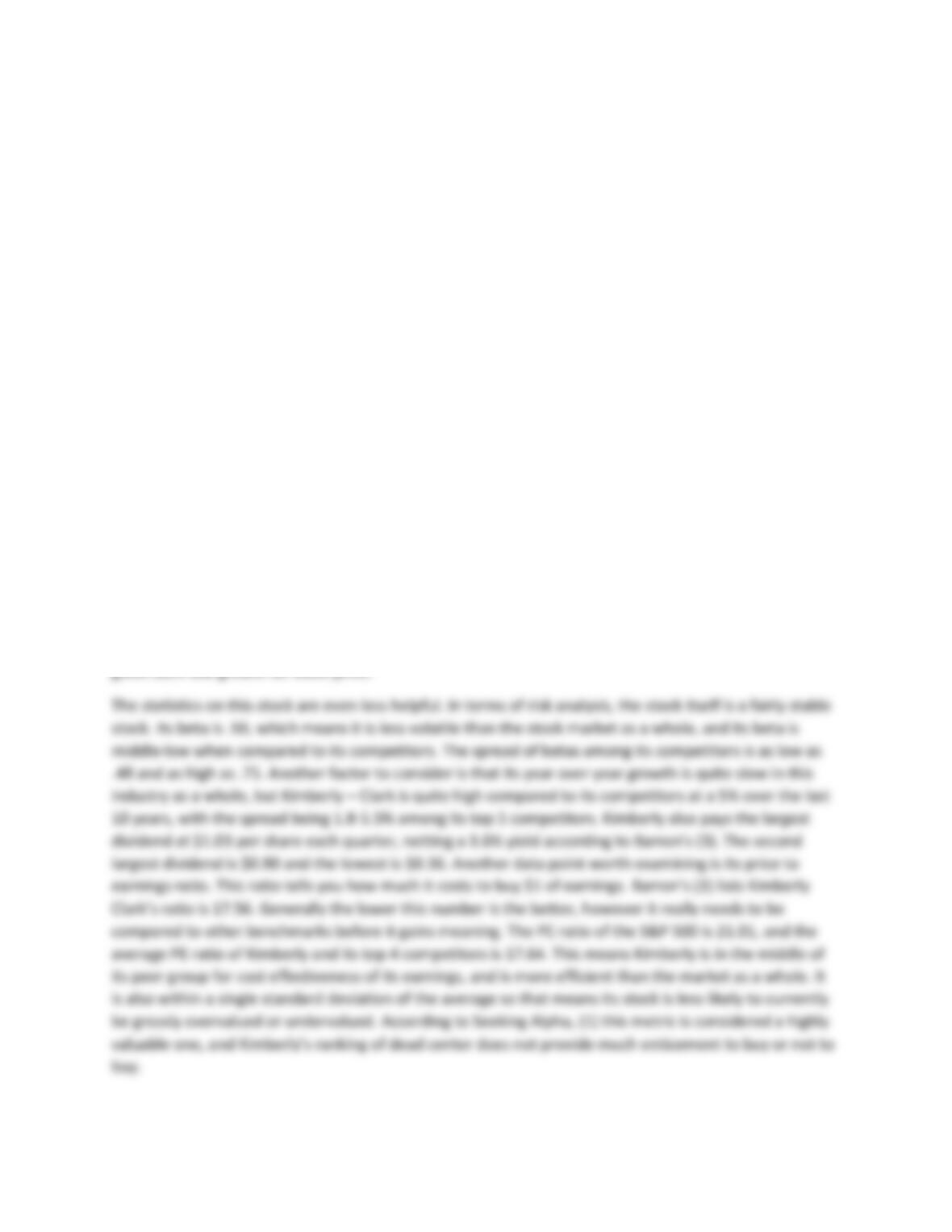 Kimberly-Clark; Does a ssue by any other name smell as sweet?
By: Krystal Holmes
Kimberly Clark, believe it or not, is a household name; especially this me of year. However, you
may know them as, simply, the makers of Kleenex. This paper and personal products giant has been
around since 1872 and has been publically traded on the New York Stock Exchange since 1929 under the
cker symbol KMB. It has been on the Fortune 500 list for 24 years, and currently ranks number 163 on
that list. The informaon available for this company on the internet is massive, in-depth, and widely
available. All of this makes it a wonderful candidate for analysis purposes. What is not widely available
however, is a consensus on this stock.
Kimberly Clark as a company is not what I would call promising, it does appear to be stable though. They
currently have a bullish rang by NASDAQ, which sounds promising, however they have had very slow
growth over the last 10 years, which is not very promising. Like the stascs available, the opinions on
this stock are quite contradictory. Investor's Business Daily (5) says it is worth buying as its relave
strength rang just increased to 82 points. They assert that this is a good sign, as all companies who
experience a large run of good stock prices started with a rang over 80. That being said, not all
companies with a rang over 80 experience a large run.
Another source said it was a hold stock, worth