econ 203 paper
Type
Essay
Pages
9
Word Count
1422
School
Midland College
Course
2302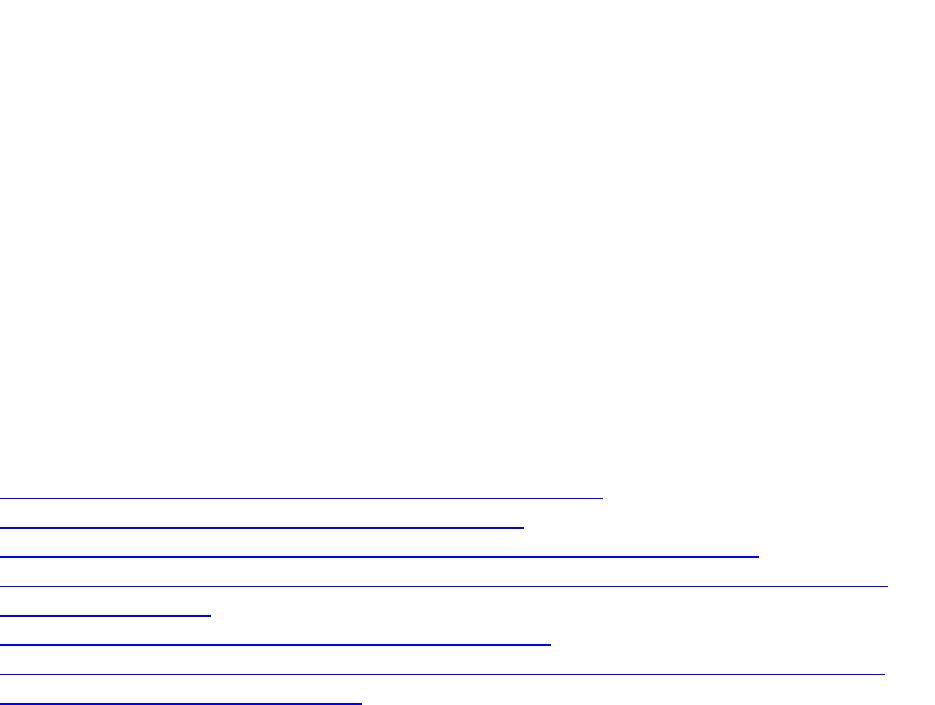 Chandler Law
Principles of Macroeconomics
Extra Credit Paper
Monetary Policy
This course has been very challenging for me, and something that I have not
loved. That being said, this paper is something that was a necessity to my grade. I
have chosen Monetary Policy and how the Feds and President have taken action
about it. Investopedia defines Monetary Policy as, "Monetary policy consists of the
process of drafting, announcing and implementing the plan of actions taken by
the central bank, currency board or other competent regulatory authority of a
country that determines the scope and impact of the key drivers of the economic
activity in that country. Activities which are integral to monetary policy consists of
management of money supply and interest rates which are aimed at achieving
macroeconomic objectives like controlling inflation, consumption, growth
hps://www.investopedia.com/terms/m/monetarypolicy.asp
hps://www.federalreserve.gov/monetarypolicy.htm
hps://www.federalreserve.gov/monetarypolicy/2018-07-mpr-summary.htm
hps://www.cnbc.com/2018/10/30/amid-fed-bashing-powell-aims-for-a-more-tradi!onal-mon
etary-policy.html
hps://www.everycrsreport.com/reports/RL30354.html
hps://www.usnews.com/news/economy/ar!cles/2018-07-05/fomc-metal-tari&s-tarnish-other
wise-sterling-economic-outlook and liquidity. These are achieved by actions such as modifying the interest rate,
buying or selling government bonds, regulating foreign exchange rates, and
changing the amount of money banks are required to maintain as reserves." This is
fantastic definition and tells exactly what Monetary Policy is and what it affects.
There are a lot of people and businesses and that affects the Monetary Policy. This
essay is all about how Monetary Policy and how the Feds and the President affect
it.
There are quite a few things that the Feds and the President are doing to
affect the Monetary Policy. According to the Federal Reserve Government they say
that, "The Federal Reserve conducts the nation's monetary policy by managing the
level of short-term interest rates and influencing the overall availability and cost of
credit in the economy. Monetary policy directly affects short-term interest rates; it
indirectly affects longer-term interest rates, currency exchange rates, and prices of
equities and other assets and thus wealth. Through these channels, monetary policy
influences household spending, business investment, production, employment, and
hps://www.investopedia.com/terms/m/monetarypolicy.asp
hps://www.federalreserve.gov/monetarypolicy.htm
hps://www.federalreserve.gov/monetarypolicy/2018-07-mpr-summary.htm
hps://www.cnbc.com/2018/10/30/amid-fed-bashing-powell-aims-for-a-more-tradi!onal-mon
etary-policy.html
hps://www.everycrsreport.com/reports/RL30354.html
hps://www.usnews.com/news/economy/ar!cles/2018-07-05/fomc-metal-tari&s-tarnish-other
wise-sterling-economic-outlook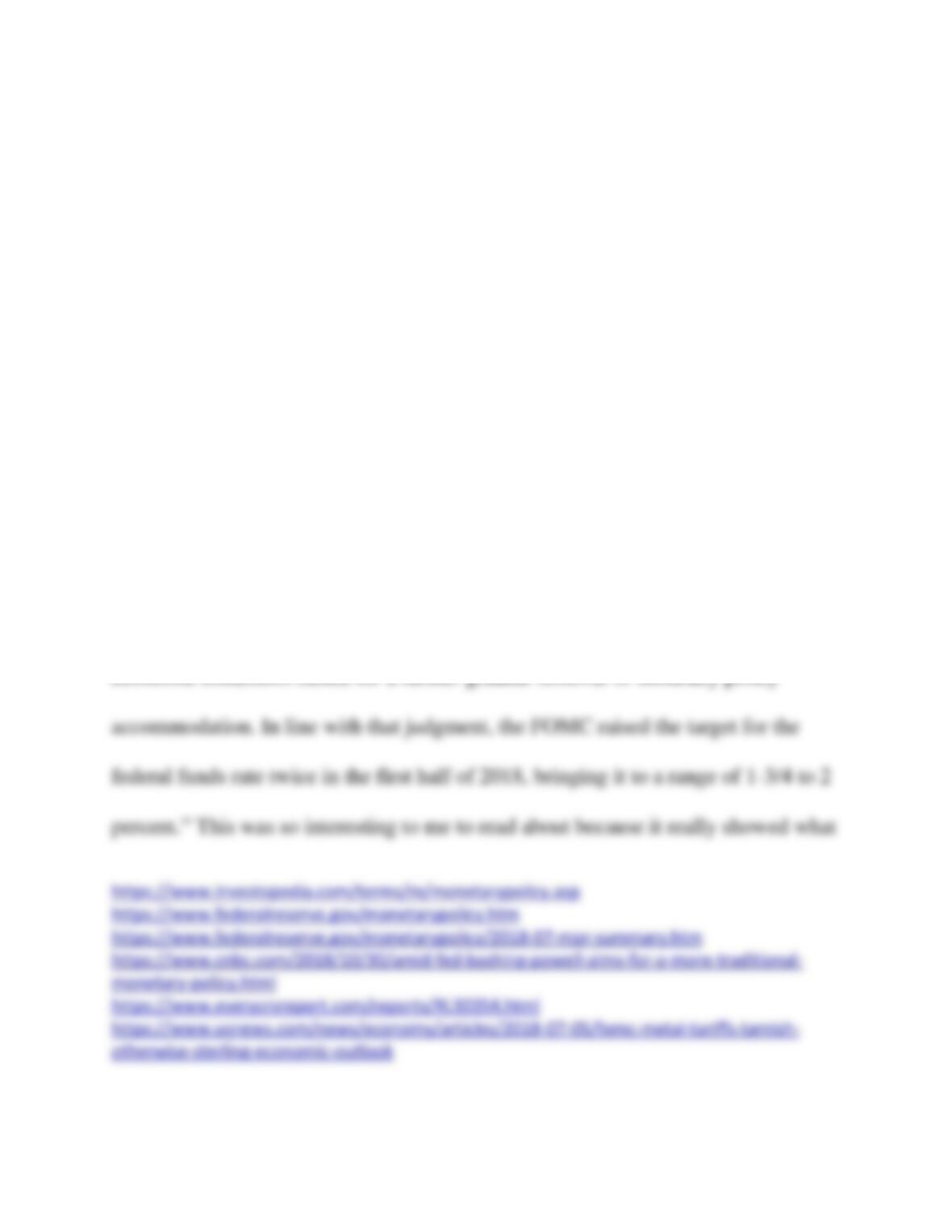 inflation in the United States." This tells exactly what the Federal Reserve does for
Monetary Policy and exactly what the role is.
Another interesting article on the Federal Reserve website is the report that
was submitted to Congress this summer, July 13
th
, 2018. This is a very recent
report on what is going on with the Monetary Policy. This article states that,
"Economic activity increased at a solid pace over the first half of 2018, and the
labor market has continued to strengthen. Inflation has moved up, and in May, the
most recent period for which data are available, inflation measured on a 12-month