Cultural Antropology
Type
Essay
Pages
5
Word Count
884
School
N/A
Course
N/A
Running head: CULTURAL ANTHROPOLOGY 1
Cultural Anthropology
Name:
Institution: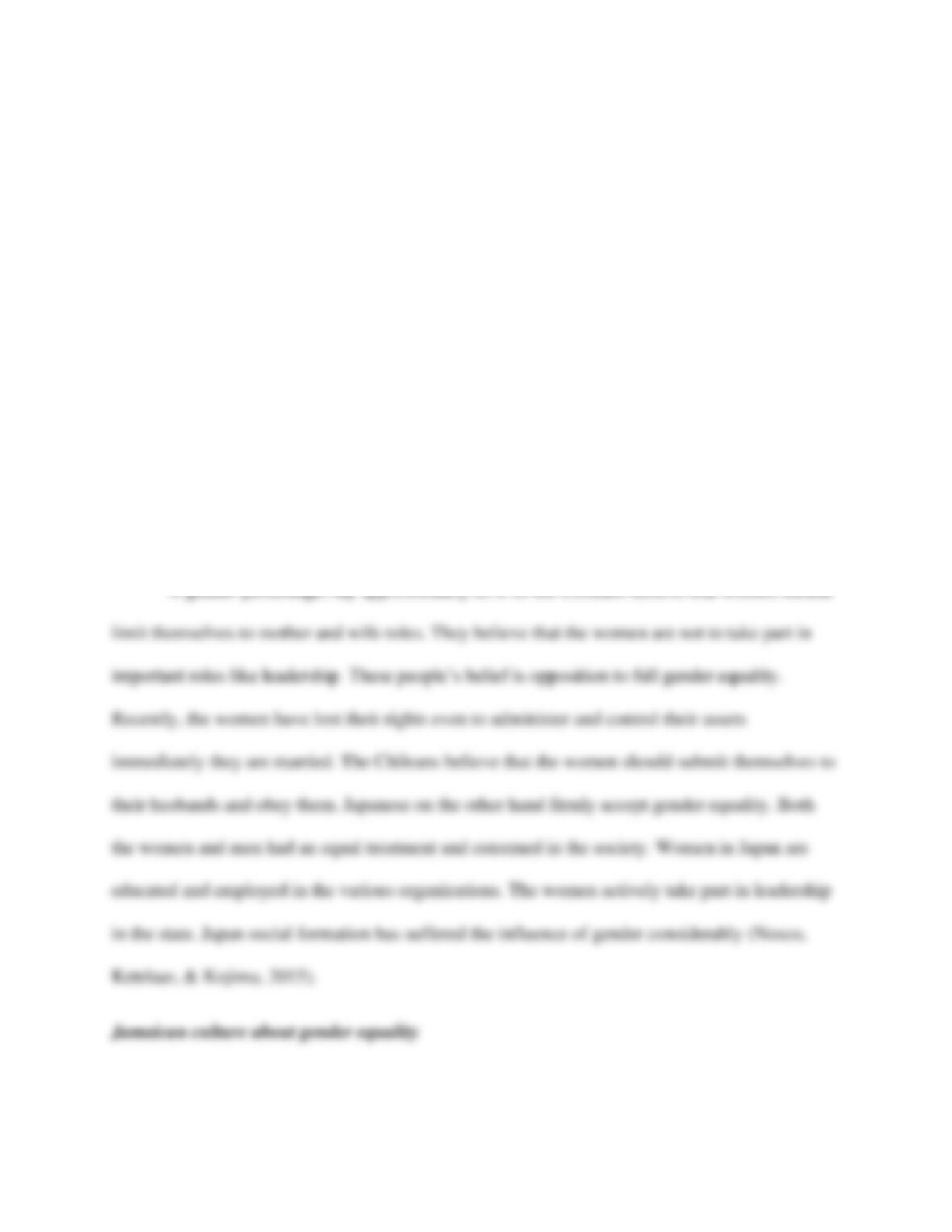 CULTURAL ANTHROPOLOGY 2
Cultural Anthropology
Gender equality
There is a lot of cases of gender discrimination in the current world. This discrimination
is majorly in culture, tradition, and religion, which makes the women, be the frequent victims.
Gender roles vary in different cultures. Some cultures believe that both men and women deserve
equal treatment and no one is much special than the other, while other cultures believe that men
have a greater say in the society than women. These cultures believe that women are limited to
perform specific roles (McCurdy, Shandy, & Spradley, 2016). Women should always submit
themselves and should not take part in leadership functions and other administrative duties that
the men deserve.
A greater percentage, say approximately 62% of the Chileans believe that women should
limit themselves to mother and wife roles. They believe that the women are not to take part in
important roles like leadership. These people's belief is opposition to full gender equality.
Recently, the women have lost their rights even to administer and control their assets
immediately they are married. The Chileans believe that the women should submit themselves to
their husbands and obey them. Japanese on the other hand firmly accept gender equality. Both
the women and men had an equal treatment and esteemed in the society. Women in Japan are
educated and employed in the various organizations. The women actively take part in leadership
in the state. Japan social formation has suffered the influence of gender considerably (Nosco,
Ketelaar, & Kojima, 2015).