company case study
Type
Essay
Pages
3
Word Count
622
School
Rider University
Course
MKT-200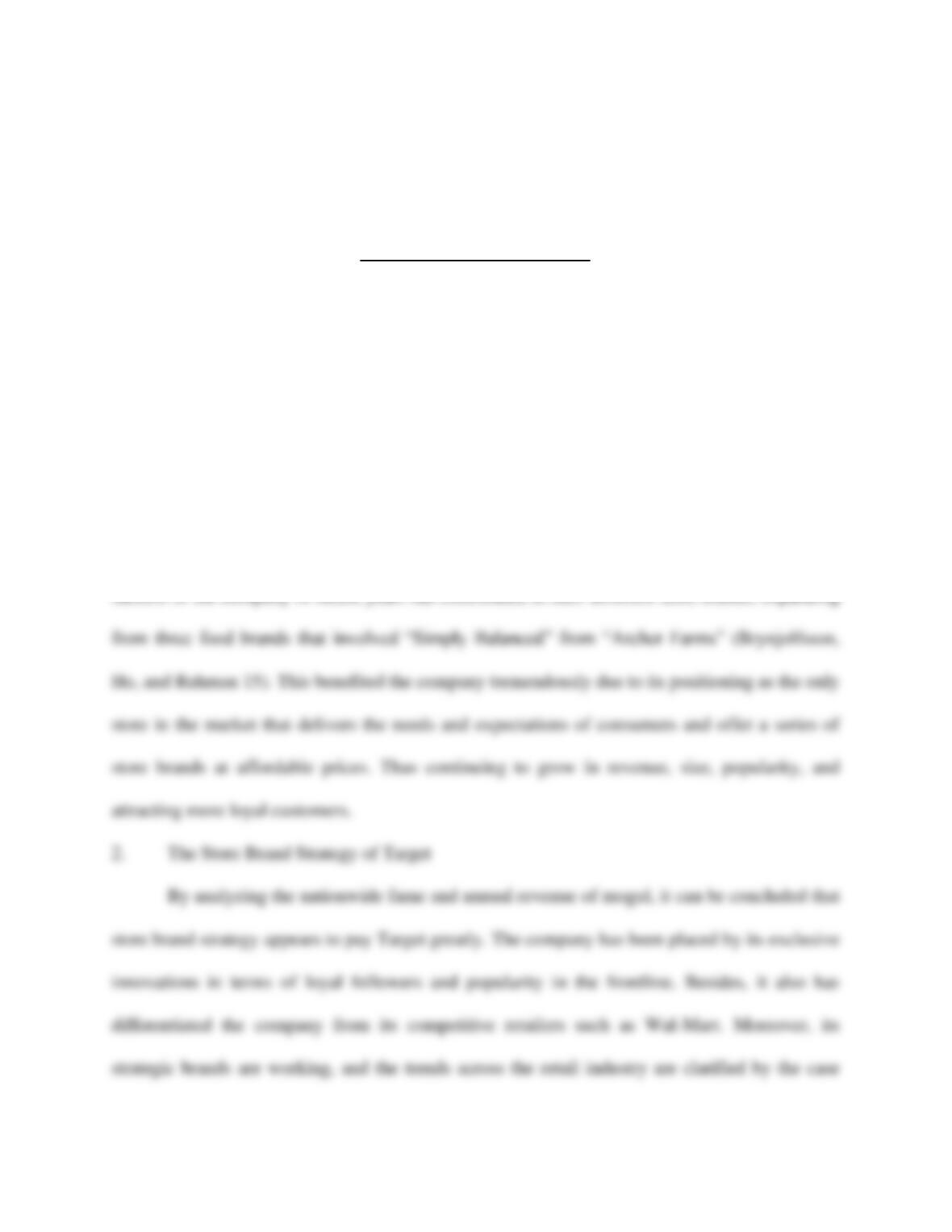 Ng 1
Kyna Ng
MKT-200
Target Company Case Study
1. Advantages received by Target Company from its Store Brands
Since Target offers 'value in exchange for less' and 'innovation and design' as a retailer,
therefore, it is quite renowned for its approach to the public. Moreover, an excellent marketing
strategy is used by Target by being one of the famous in its field by integrating, launching, and
developing more than a dozen store brands as by purchasing these store brands the dollar is being
stretched by an additional amount of customers. A couple of years back, the general 'Target'
brand was replaced by one of the famous store brand, known as "Up & Up". The increasing
success of the company in recent years has contributed to their different store brands, expanding
from three food brands that involved "Simply Balanced" from "Archer Farms" (Brynjolfsson,
Hu, and Rahman 15). This benefited the company tremendously due to its positioning as the only
store in the market that delivers the needs and expectations of consumers and offer a series of
store brands at affordable prices. Thus continuing to grow in revenue, size, popularity, and
attracting more loyal customers.
2. The Store Brand Strategy of Target
By analyzing the nationwide fame and annual revenue of mogul, it can be concluded that
store brand strategy appears to pay Target greatly. The company has been placed by its exclusive
innovations in terms of loyal followers and popularity in the frontline. Besides, it also has
differentiated the company from its competitive retailers such as Wal-Mart. Moreover, its
strategic brands are working, and the trends across the retail industry are clarified by the case