Argument Paper Conroy
Type
Essay
Pages
3
Word Count
756
School
Normandale Community College
Course
freshman composition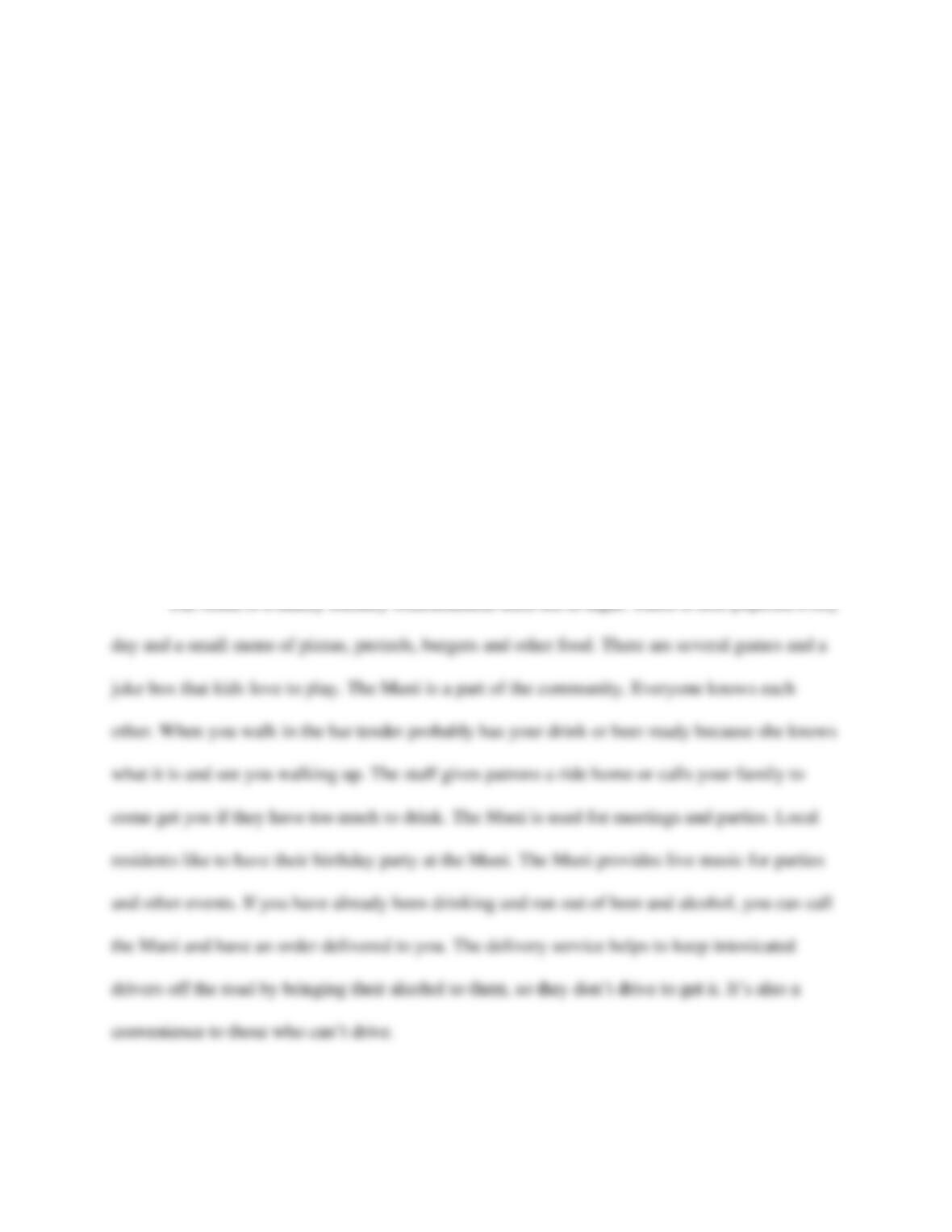 Christensen 1
Miranda M. Christensen
Eng 1101-36 Conroy
Argument Paper
The Waverly Municipal Liqueur Store should not be closed. The Waverly Municipal
Liqueur store is made up of two businesses in one building. It contains an Onsale side (the bar)
and the Offsale side (the side you can buy alcohol and take it home). As a resident of Waverly
since 2001 and an Employee of the Waverly Liqueur Store, I have firsthand knowledge of why it
should remain open. The Waverly Municipal Liqueur Store, or "the Muni", is owned by the city
of Waverly. This means it is up to the Mayor, City Council and residents to decide if the Waverly
Municipal liqueur store will remain open or if it will be closed.
The Muni is a family friendly establishment until ten at night. There is free popcorn every
day and a small menu of pizzas, pretzels, burgers and other food. There are several games and a
juke box that kids love to play. The Muni is a part of the community. Everyone knows each other.
When you walk in the bar tender probably has your drink or beer ready because she knows what
it is and see you walking up. The staff gives patrons a ride home or calls your family to come get
you if they have too much to drink. The Muni is used for meetings and parties. Local residents
like to have their birthday party at the Muni. The Muni provides live music for parties and other
events. If you have already been drinking and run out of beer and alcohol, you can call the Muni