A FOUNDATION FOR MARKETING DECISIONS
Type
Essay
Pages
3
Word Count
672
School
CUBT
Course
BA550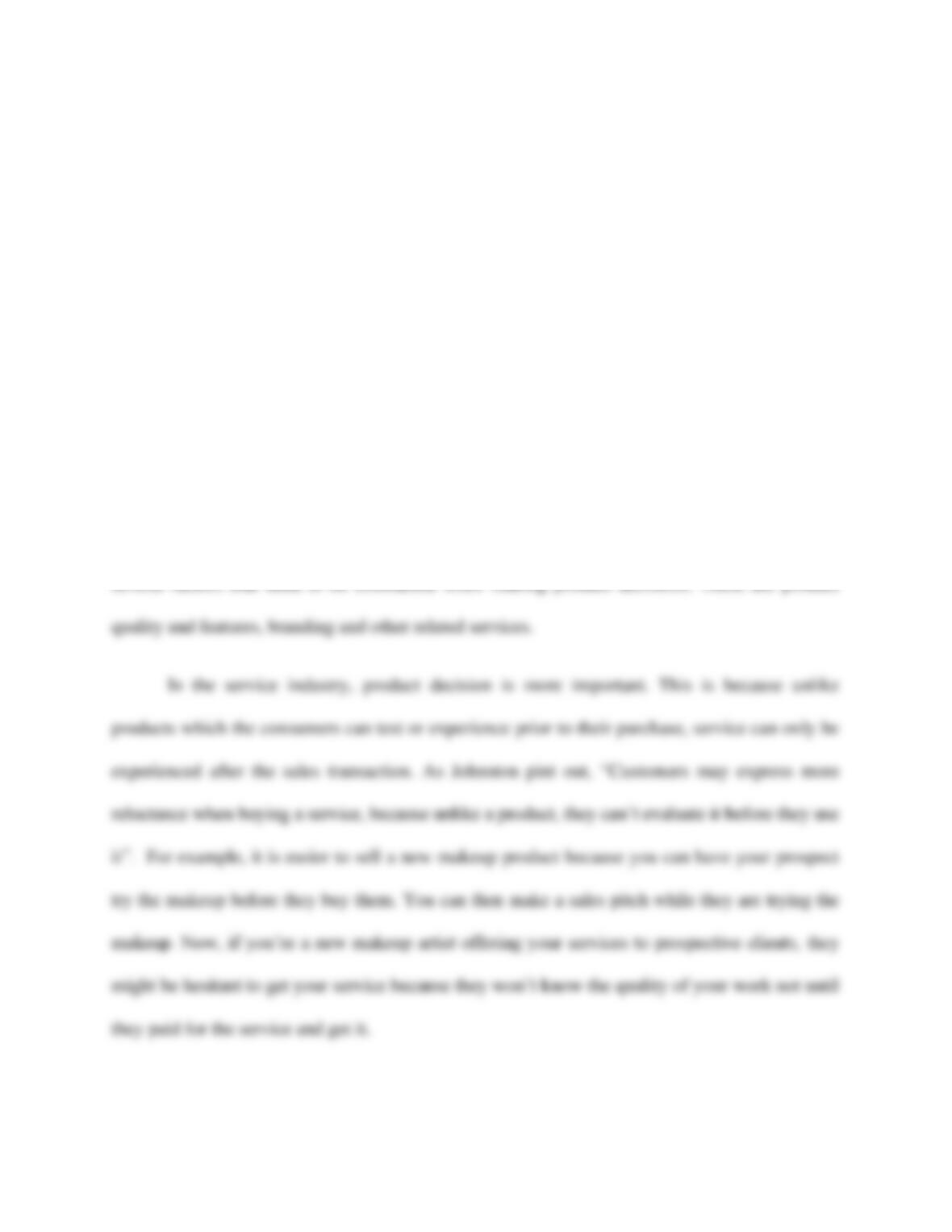 Running Head: A FOUNDATION FOR MARKETING DECISIONS
Why are product decisions important in service businesses? Give an example.
As an MBA student, we have tackled the marketing mix especially the four Ps model on
our several classes. Here I will discuss the importance of the first P which is the "product". A
product can be any tangible good or intangible service that satisfies a need or want of a
consumer. Consumer purchase products because of the benefits it provides to them. For a
company to be successful, they should give more emphasis on how the consumers perceive their
product or service rather on how they perceive it. It doesn't matter how many features the
product designers put on them. The product or service should be viewed by the consumers as
beneficial to them as a solution to their problems or needs.
Product decisions play a vital role in gaining competitive business advantage. There are
several factors that need to be considered when making product decisions. These are product
quality and features, branding and other related services.
In the service industry, product decision is more important. This is because unlike
products which the consumers can test or experience prior to their purchase, service can only be
experienced after the sales transaction. As Johnston pint out, "Customers may express more
reluctance when buying a service, because unlike a product, they can't evaluate it before they use
it". For example, it is easier to sell a new makeup product because you can have your prospect
try the makeup before they buy them. You can then make a sales pitch while they are trying the