A FOUNDATION FOR MARKETING DECISIONS
Type
Essay
Pages
4
Word Count
980
School
CUBT
Course
BA550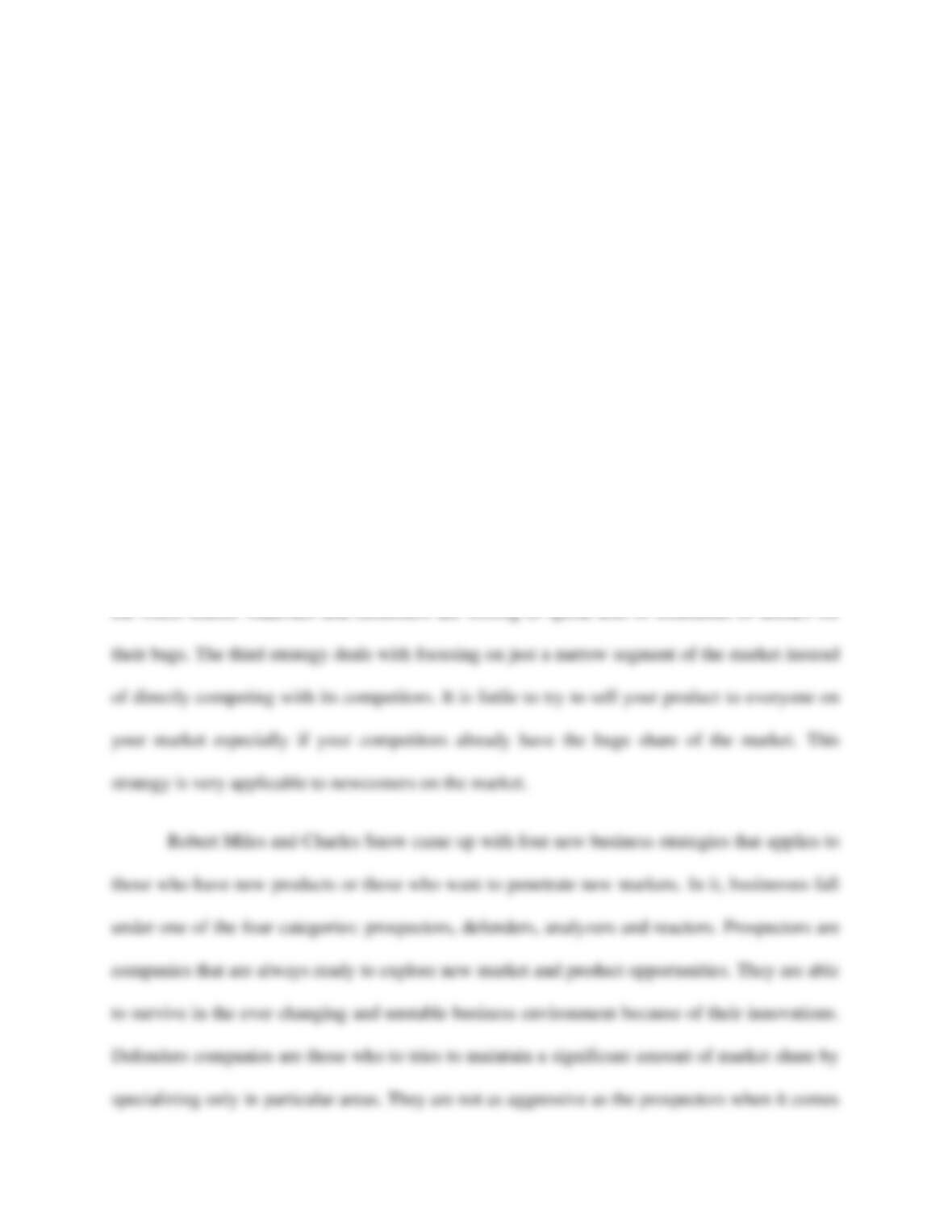 Running Head: A FOUNDATION FOR MARKETING DECISIONS
For a business to thrive and survive, it must gain and sustain competitive advantage over
its current or potential competitors. A company must aim to be ahead in the game and not settle
with just being stuck in the middle. Even if a company has the best product in the market, they
still need to come up with an effective business strategy to ensure that their product ends up in as
many customers as possible. You can have the best product yet still fail.
Michael Porter described three such strategies. First strategy is via over-all cost
leadership. Here, a company is promising to its clients that they will "get more for less".
Walmart is a good example. Their prices are very hard to beat. The second strategy is about
product differentiation. Here, the company wants to create an image of their product on their
customer's mind that their product or service have far superior quality than any of its
competitors. One example are Hermes bags. They market their bags as luxury items made with
the finest leather materials and customers are willing to spend tens of thousands of dollars for
their bags. The third strategy deals with focusing on just a narrow segment of the market instead
of directly competing with its competitors. It is futile to try to sell your product to everyone on
your market especially if your competitors already have the huge share of the market. This
strategy is very applicable to newcomers on the market.
Robert Miles and Charles Snow came up with four new business strategies that applies to